Equality Florida Sends 1,266 Signatures in Support of Inclusive Update to FL's Marriage Certificates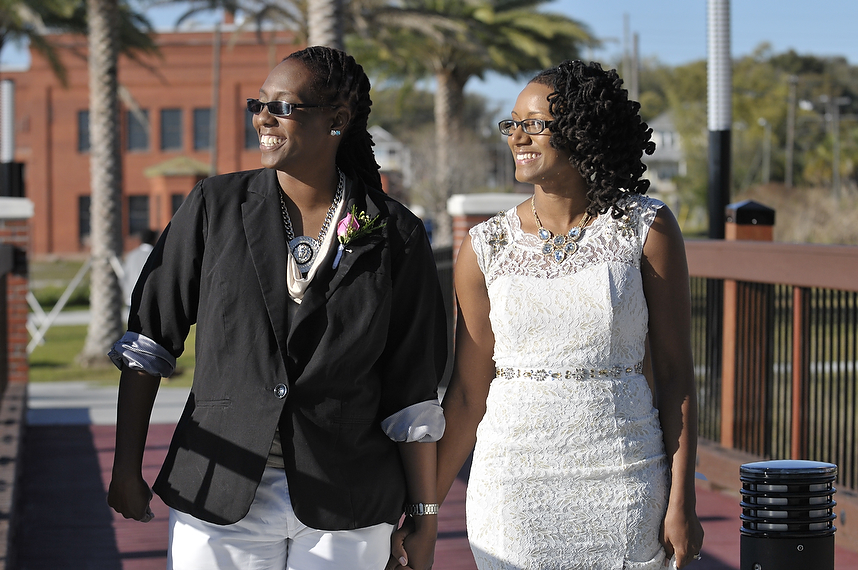 Today, August 5, Equality Florida delivered 1,266 signatures in support of the proposed inclusive update to Florida's marriage certificates by the Bureau of Vital Statistics. Below is the letter that was sent to the bureau, which included an attachment of all the members who signed in support. 
Dear Ana Goold and the Florida Bureau of Vital Statistics,
Attached are 1,266 public comment submissions in support of the Proposed Rule 64V-1.0131 ID #16231900 published July 16th, 2015. Equality Florida and 1,266 signed members support the inclusive update to state-issued marriage applications, forms, and accompanying certificates.
Marriage equality is officially the law of the land and married same-sex couples deserve to be treated fairly and with respect under the law. Marriage certificates that include, rather than ignore, same-sex couples are well past due. We support the rule change that will allow same-sex couples to fill out forms that read "Spouse" and "Spouse" and to receive commemorative marriage certificates that are inclusive and accurate. We look forward to seeing this rule change swiftly approved and adopted.
Please contact me if you need any further information.
Warmly,
Hannah Willard
Statewide Marriage Coordinator
Equality Florida