Equality Florida Mourns The Loss of Connie Kurtz - A Dear Friend and Fierce LGBTQ Activist
We are deeply saddened by the passing on Sunday, May 27th of a dear friend of Equality Florida, mentor, cheerleader, pioneer, unabashed and fierce social justice warrior Connie Kurtz.
As a fierce advocate for social justice and LGBT rights, Connie and her beloved Ruthie had many notable triumphs. In the early 1980's, they took on closed minds on the Phil Donahue Show, fighting for (and winning) a Domestic Partnership Registry that would afford equal rights for same-sex couples.
In 2013, when Equality Florida launched its Get Engaged! Campaign, educating the public about the right of same-sex couples to marry, Connie and Ruthie were there - telling their story, out and proud.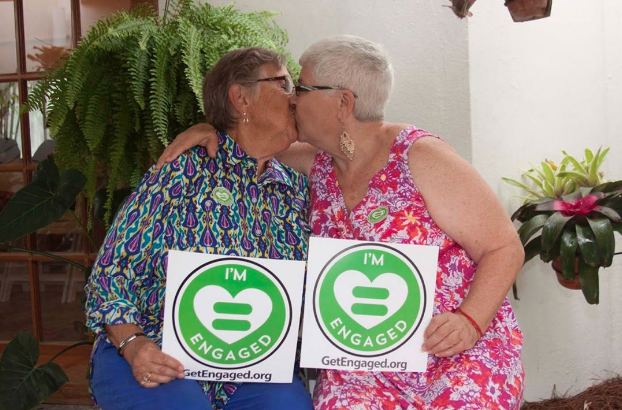 In 2015, Equality Florida was delighted to present Connie and Ruthie with The Voice For Equality Award at the Palm Beach Gala.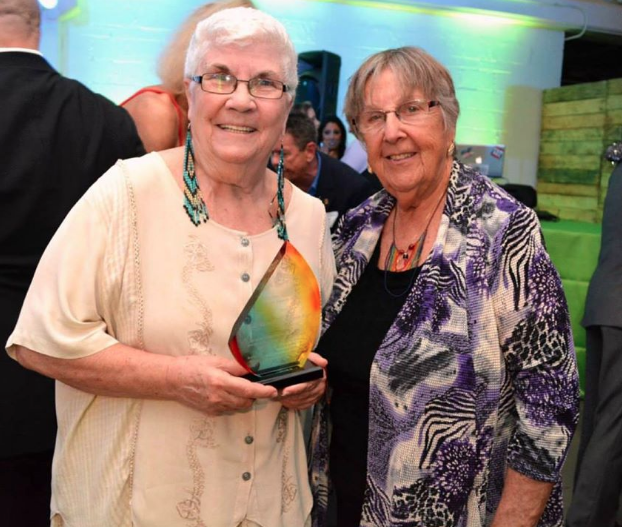 Connie and Ruthie's decade's long work for equal rights shifted slightly to include LGBT seniors who face healthcare disparities and increased discriminatory treatment. In 2017, Congressman Ted Deutch named the LGBT Elder Americans Act after Connie and Ruthie in honor of their work.
The beautiful, standing room only funeral service for Connie was held Wednesday, May 30th. Click here to see video of the service.
Connie's beloved wife Ruthie suggested in lieu of flowers that donations in honor of Connie be made to any of the following organizations, all of which were dear to Connie:
BLAST Women of the Palm Beaches (c/o Toni Armstrong Jr.)
OLOC (Old Lesbians Organizing for Change)
Rest in Peace, CONNIE KURTZ. In appreciation, always.