COVID-19 AND THE TRANSGENDER COMMUNITY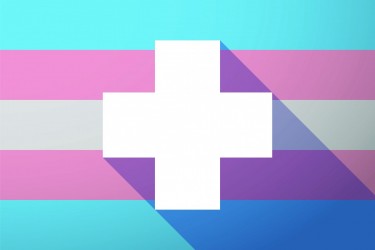 (We will continue updating this page as we receive additional information and resources.)
As COVID-19, also referred to as novel coronavirus, continues to spread across our state, our country and the globe, it is important to be informed and prepared - especially if you are a member of our transgender and nonbinary community.
We want our Florida trans / nonbinary community and their families to feel safe—both from the virus and from any unique problems we may face directly caused by this dangerous virus. COVID-19 is a new virus, and there is still much to learn about the severity of this outbreak. However, we do know that transgender people already face many challenges in obtaining quality and informed health care. Due to experiencing biases, discrimination and marginalization, many trans and nonbinary people already postpone needed healthcare, or simply disregard needed healthcare needed to address serious medical needs. Also, transgender Floridians experience a disproportionate rate of HIV infections, that complicate the symptoms and treatment of the virus.
Now, more than ever, transgender and nonbinary individuals need to feel empowered to address individual healthcare concerns free from marginalization and discrimination. Failure to do this not only jeopardizes one's own health but that of family and friends who may come in contact with them. It is vital that transgender and nonbinary Floridians are informed and prepared with a plan of action to keep themselves and their families safe in this most unusual time. It is important for trans people to be prepared for obstacles if an outbreak happens in their communities. Equality Florida along with our national partners, NCTE urges everyone to put together a plan of action that not only takes into account basic health care needs but also your specific needs as a trans person.
Please take the time to review this vital information published by NCTE and the resources below, compiled by Equality Florida to answer any questions you may have.
"The transgender community deserves the same quality healthcare that all Americans need in this time of crisis. At this critical time of global pandemic, we must be informed and proactive in developing an individual healthcare plan and having reliable health care providers that we can trust," said Gina Duncan, Director of Transgender Equality at Equality Florida. "One's gender identity or expression should not be a deterrent in obtaining quality health care, so vital in this unique time in human history."
Please click on the link below for comprehensive information on how you can keep yourself and your family safe:
https://transequality.org/covid19
Resources:
Older People & People with Chronic Diseases at Higher Risk (Source CDC)
Steps to prevent illness (Source CDC)
What to do when sick (Source CDC)
Symptoms (Source CDC) / Symptoms (Source Florida Health)
Common questions (Source CDC) / Common Questions (Source Florida Health)
Cases in the U.S. (Source CDC)
Global locations with COVID-19 (Source CDC)
Should You Get Tested (Source Florida Health)
Live Interactive Map of Global COVID-19 Cases (CDC/Johns Hopkins)
Taking Care of Your Mental Health in the Face of Uncertainty (American Foundation for Suicide Prevention)
A Chronic Illness Patient's Guide to Coronavirus (CreakyJoints)
https://cancer-network.org/wp-content/uploads/2020/03/Press-Release-Open-Letter-LGBTQ-Covid19-1-2.pdf
https://cancer-network.org/coronavirus-2019-lgbtq-info/
https://eqfl.org/coronavirus-response (main update on home page of EQFL website)
Navigating Covid-19 and Chest Binding (Metcalfe and Arnold)
Meals being provided at schools (Fresh from Florida-Department of Consumer Affairs) Find schools in your area: SummerBreakSpot.FreshFromFlorida.com