Resistance Report Week 4: Bad Bills Head to the Floor

Today is International Transgender Day of Visibility, an annual celebration of the incredible diversity and resilience of trans and nonbinary people, but also a time to raise awareness of the discrimination they face in our state, our country, and worldwide.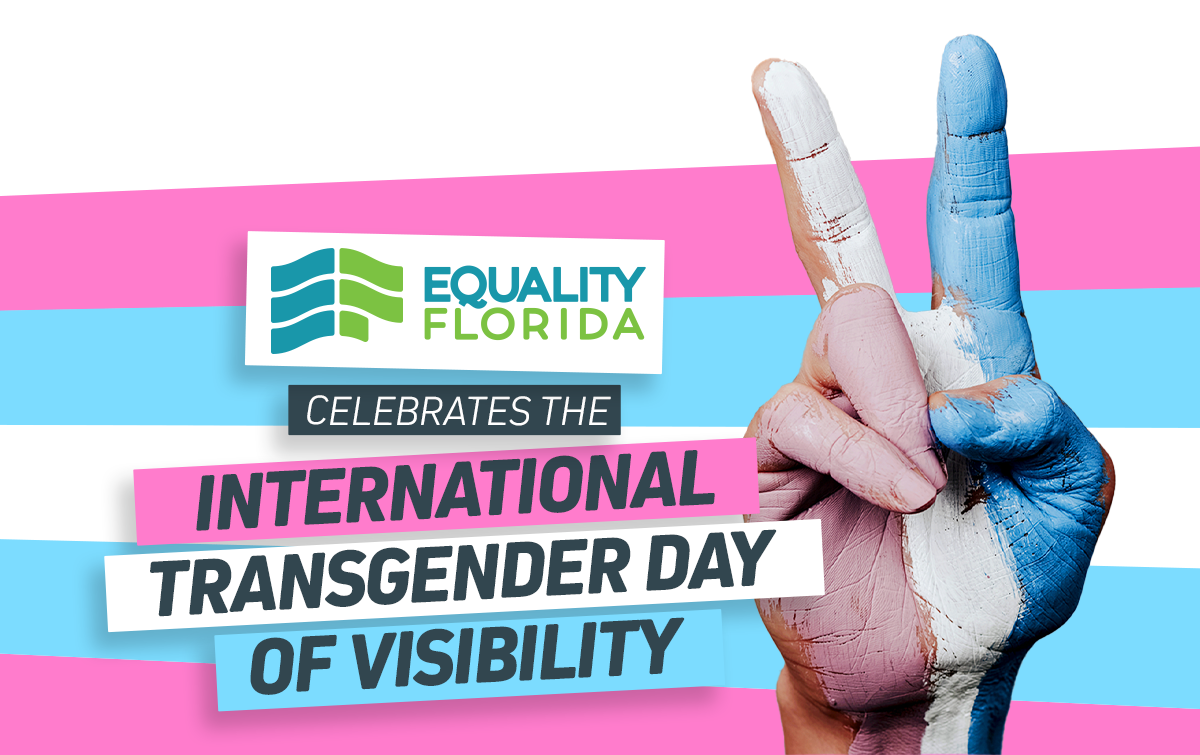 And this year, on this day, transgender Floridians are facing more attacks than they ever have before. But that's why we're fighting back and resisting DeSantis' Slate of Hate and his assault on our rights and freedoms every day of this 60-day legislative session.
Happening right now, hundreds of students have descended on the Capitol for the student-led March for Queer and Trans Youth Autonomy, sending a message that our youth will not sit silently while the governor and his allies strip away their right to make their own decisions about their identities and their bodies. Click here to watch a video of students making their voices heard in the Capitol!

Throughout this week, many of our volunteer advocates attended hearings and testified on various bad bills as a part of our session-long Pride at the Capitol Campaign.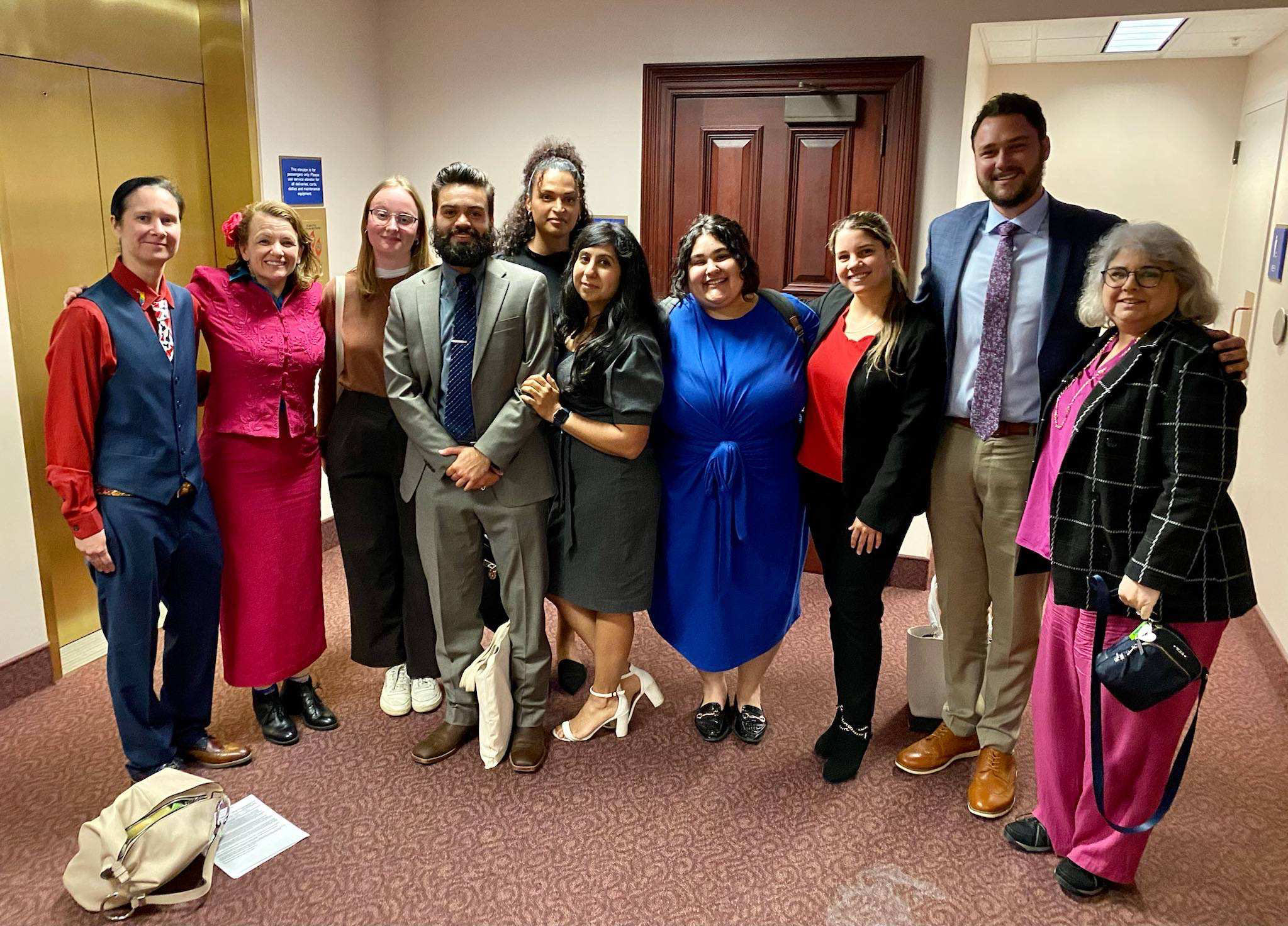 Our volunteer advocates who attended Monday's hearing on HB 1421, the Trans Ban Bill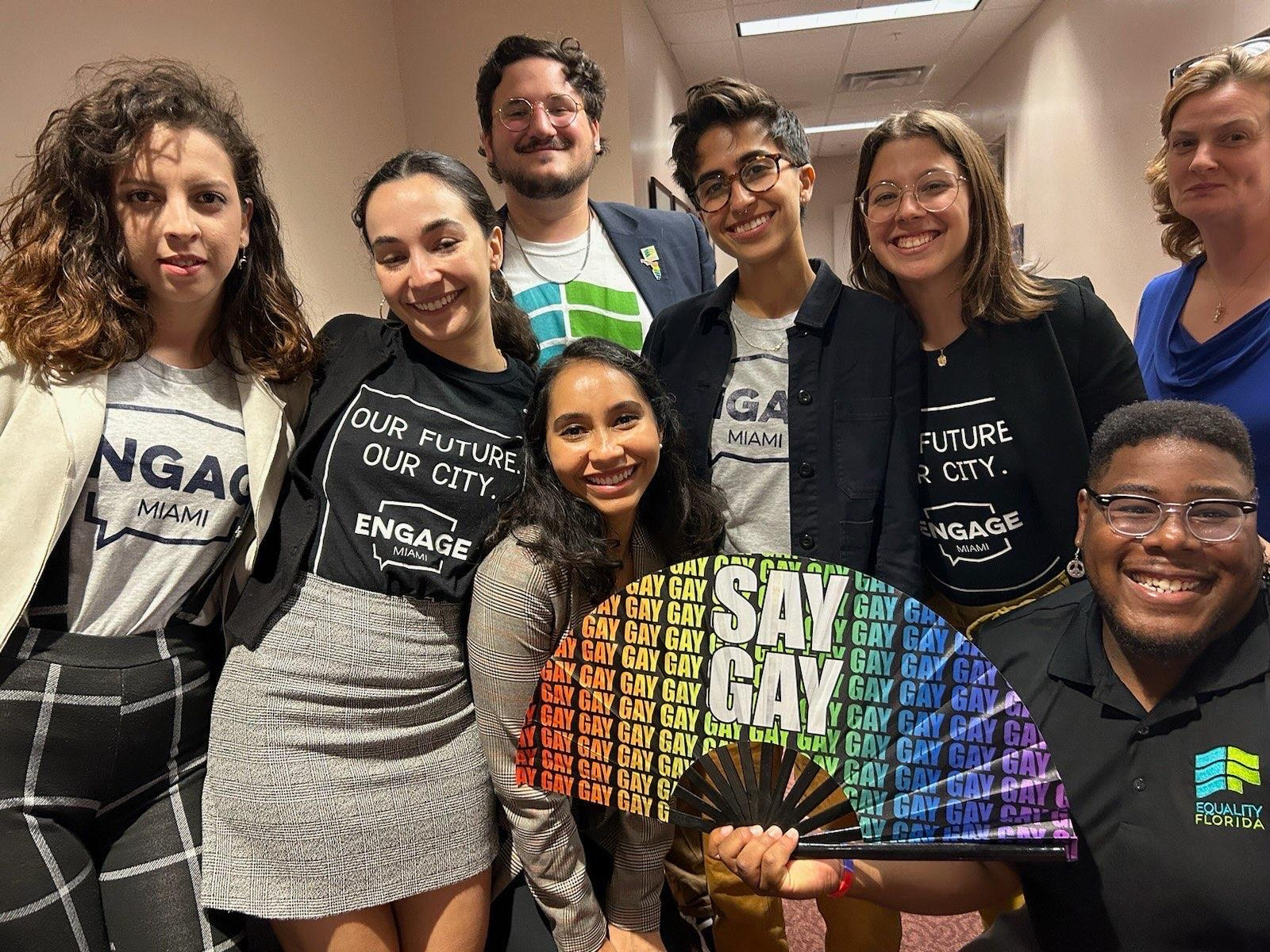 Our partners from Engage Miami joining us for Pride at the Capitol this week
We're mobilizing weekly, in-person and virtually, to fight back against DeSantis' fascist agenda. Will you stand with us and join the resistance?

Yesterday, Equality Florida also held a press conference with our Executive Director Nadine Smith on the harmful bills moving to the House and Senate floor. Nadine was joined by concerned parents as she spoke about the dangers of these bills and the serious threats they pose to students and our community as a whole. You can watch the press conference here.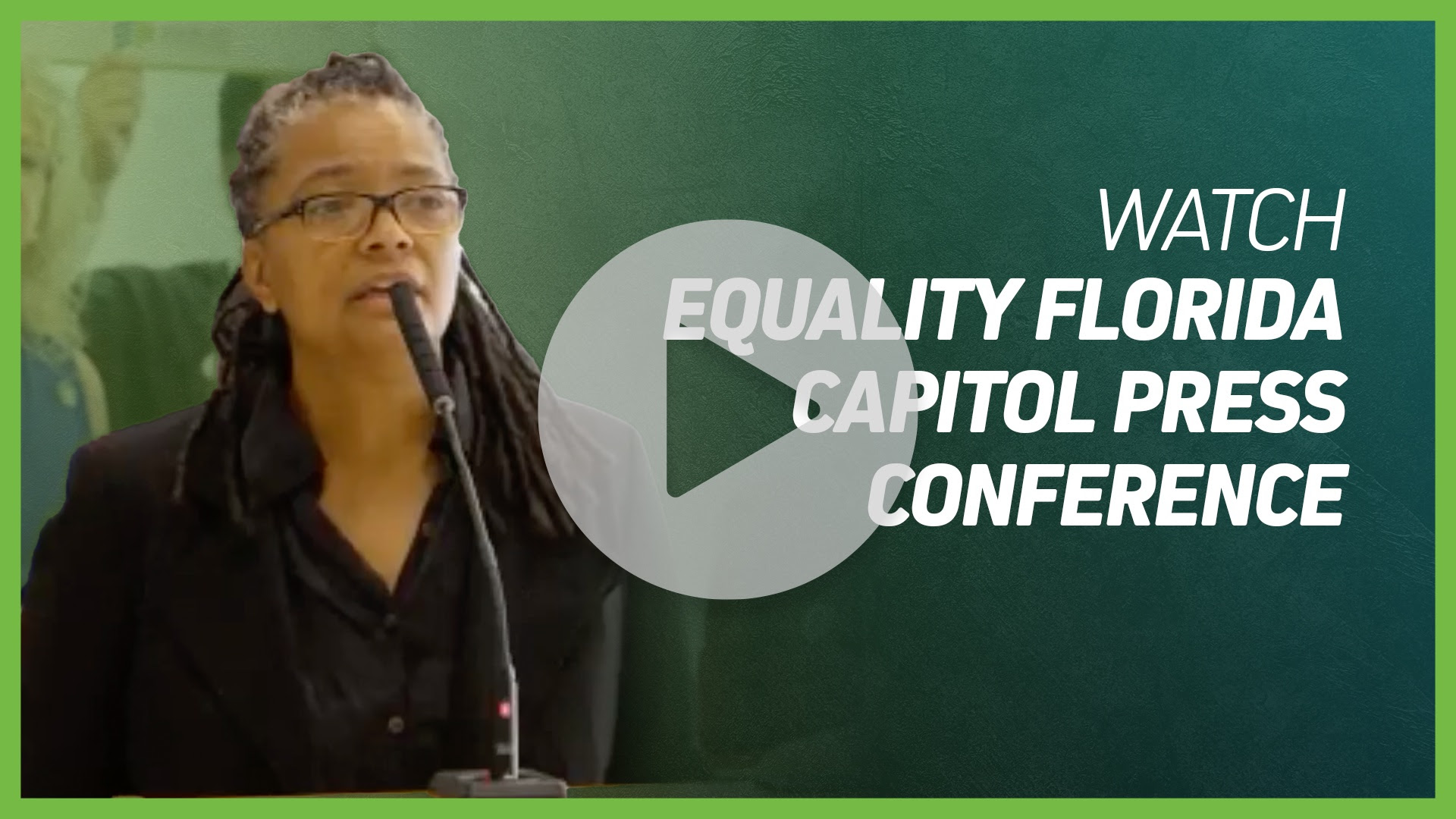 We're showing up and fighting back at an unprecedented level, because we're facing an unprecedented number of attacks from the Florida GOP.
Yet amidst these attacks, our pro-equality champions have continued to show up for our community. Each week, we'll be highlighting a WINNER of the week and a LOSER of the week. This week's WINNER is Senator Shevrin Jones, who bravely shared his story during a hearing on the Anti-Drag bill yesterday. Senator Jones is Florida's first openly LGBTQ State Senator and we are lucky to have him as a champion for our community in Tallahassee! And this week's LOSER is Rep. Fabian Basabe who has repeatedly voted against the interests of our community in lockstep with Governor DeSantis' extreme anti-LGBTQ agenda despite having campaigned on PROTECTING LGBTQ rights and representing Miami Beach, one of the largest LGBTQ communities in Florida.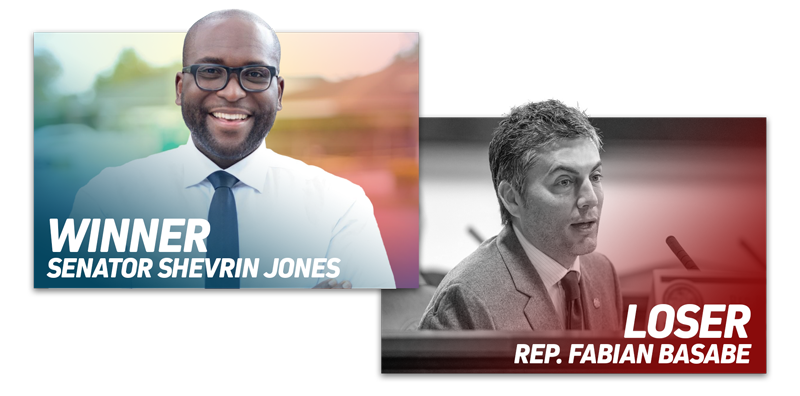 Once again, there was a LOT of movement on bills in Tallahassee this week, so we're going to take you through exactly what happened and what you can do to get involved. To start, here are legislative updates on the MOST URGENT bad bills from week 4 of session:
🚨The Criminalizing Gender Affirming Care Bill (SB 254) 🚨
What you need to know: This bill threatens doctors with jail time for providing essential medical care to transgender children as well as makes access to care more difficult for transgender adults. It weaponizes the state's custody courts against an affirming parent, effectively permitting kidnapping by an unsupportive parent seeking to take away parental rights. And last week, an amendment proposed to allow prescribed medical care in severe cases of gender dysphoria to prevent suicide was REJECTED by Republican members. If you haven't seen it already, Senator Vic Torres gave a beautiful speech about being the grandfather of a transgender granddaughter in his closing debate in the last hearing.
How you can get involved: This bill is scheduled for a FINAL vote on the SENATE FLOOR next Monday. Click here to send an urgent message to Senate lawmakers telling them to VOTE NO on SB 254.
🚨The Trans Ban Bill (HB 1421) 🚨
What you need to know: This bill is a direct attack on the existence of transgender youth and adults, including state forced detransition for minors currently accessing gender-affirming healthcare. It seeks to deny legal recognition via birth certificates for all ages, deny ALL gender-affirming care to minors, dramatically restrict access to care for adults, deny private insurance coverage to the extent care is available, and revoke licensure for health care providers who follow standards of medical care for transgender Floridians that are endorsed by the American Academy of Pediatrics, the American Medical Association, and other leading medical authorities. Last week, the bill was amended to allow courts to modify custody agreements in favor of a non-affirming parent and against the interest of an affirming parent, and to add a ban on the use of telehealth for gender-affirming care for trans adults.
This sweeping assault on the lives and medical freedoms of transgender Floridians passed its FINAL House Committee on Monday, despite fierce opposition from Democratic representatives and impassioned parents who testified against it.
How you can get involved: This bill is eligible for a FULL HOUSE VOTE anytime in the next few weeks. Click here to send a message to House lawmakers telling them to VOTE NO on HB 1421.
🚨"Don't Say LGBTQ" Expansion Bill (HB 1069/SB 1320)🚨
What you need to know: This bill would expand the Don't Say LGBTQ law's censorship provisions to 8th grade and revoke the right of parents to determine which pronouns the school system will use to address their own children. It would also permit MORE book-banning and mandate IMMEDIATE REMOVAL of school books targeted for objection before they're even reviewed.
Today, the House version (HB 1069) was heard on the House floor for a final vote and passed after a vote of 77 to 35. Click here to watch the emotional closing statement by Rep. Michele Rayner-Goolsby.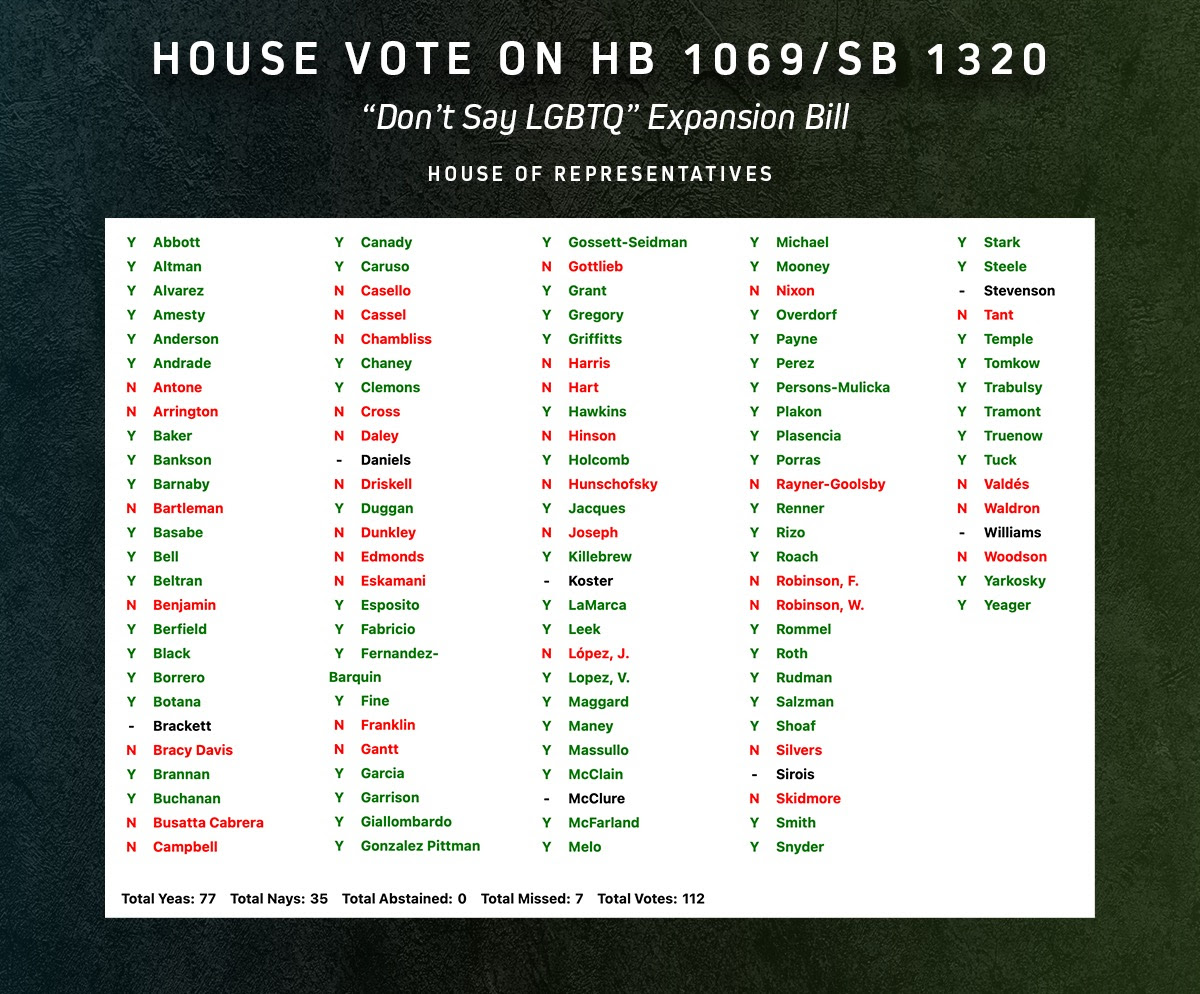 *Republicans voted unanimously against amendments to remove bigoted statutory language that teaches only about the benefits of heterosexual marriage, reduce extremists' ability to ban books for all students, ensure parents could have their children's pronouns respected, and resolve some of the bill's unconstitutional vagueness. You can see our tweet thread on this here.
How you can get involved: The Senate version (SB 1320) is still awaiting a hearing in the Senate Fiscal Policy Committee. There's still time to tell members of this committee to OPPOSE this harmful expansion of the "Don't Say LGBTQ" Law - send a message today.
🚨The 6-Week Abortion Ban Bill (HB 7/SB 300)🚨
What you need to know: This bill would BAN abortion in Florida after 6 weeks, a dramatic escalation from last year's already extreme 15-week ban. Because of how early the ban kicks in, this is a near-total abortion ban, meaning many will be forced by our state government to carry their pregnancies to term. This bill is a direct attack on bodily autonomy and personal freedom. The Florida GOP is fast-tracking this bill, pushing it through committee after committee in the hopes that the public won't notice what they're doing – in some cases giving only 15 seconds for testimony or no time at all.
The bill passed its final Senate committee stop in the Fiscal Policy Committee on Tuesday with a 12-7 vote and its final House committee stop in the Health & Human Services Committee on Thursday with a 13-7 vote. SB 300 was then immediately scheduled for a FULL SENATE hearing yesterday on amendments and will be up for a final vote in the Florida Senate on Monday.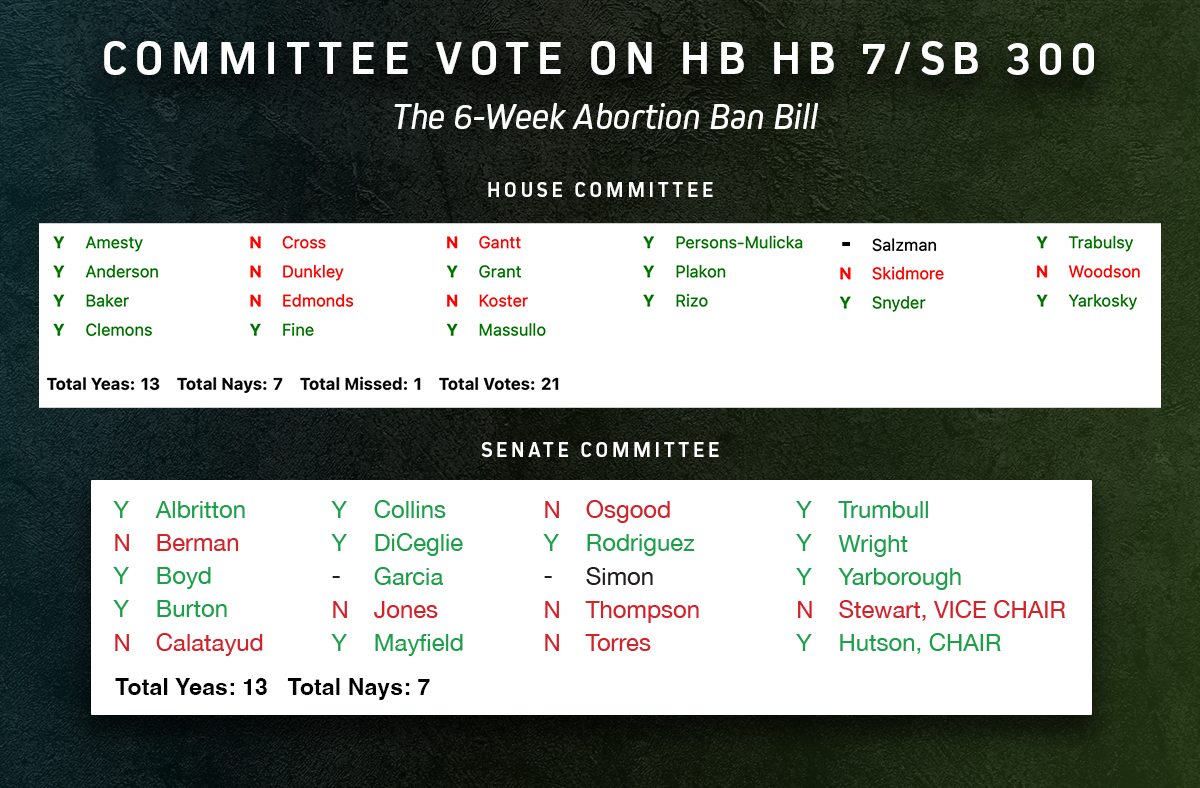 *Rep. Traci Koster (R-Tampa) and Sen. Alexis Calatayud (R-Miami) are the only Republicans to vote against the near total abortion ban.
How you can get involved: HB 7 still has to face the full House for a final vote. There's still time to tell your legislators to oppose any further restrictions on abortion!
🚨The Anti-Trans Bathroom Bill (HB 1521/ SB 1674) 🚨
What you need to know: This bill criminalizes transgender people for using the restroom that matches the gender they live every day. It prohibits gender-inclusive restrooms and changing facilities in schools, private businesses, public shelters, healthcare facilities, and jails. Transgender people are part of our families, workplaces, and our neighborhoods, and this law makes it impossible for them to go about their daily lives like other Floridians. It also opens the door to abuse, mistreatment, and more.
The House version (HB 1521) was heard in the Regulatory Reform & Economic Development Subcommittee on Tuesday and advanced on a vote of 11-3. The Senate Version (SB 1674) was heard in the Rules Committee yesterday and advanced on a vote of 15-4.

How you can get involved: HB 1521 still faces two more committee hurdles before it reaches the House floor. Click here for the Justice Appropriations Subcommittee and here for the Commerce Committee to send a message OPPOSING HB 1521. SB 1674 still has to face one more committee hurdle before reaching the Senate floor. Click here for the Fiscal Policy Committee to send a message OPPOSING SB 1674.
In addition to these particularly high-priority bills, there was also movement on a number of other bills this week, and although they were mostly bad bills, there was one GOOD bill that moved forward this week.
Here are the rest of the legislative updates you need to know:
The HIV Modernization Bill (HB 659/SB 1522)
What you need to know: This bill would help bring Florida's criminal and public health laws into alignment with current science on HIV treatment and prevention. It will also help reduce the stigma surrounding HIV that keeps people from getting tested and into treatment.
HB 659 ADVANCED out of the Criminal Justice Subcommittee on Wednesday on a vote of 12-6, with 7 Republican members joining in support of the bill. Congratulations to Rep. Felicia Robinson for getting this bill through its first committee!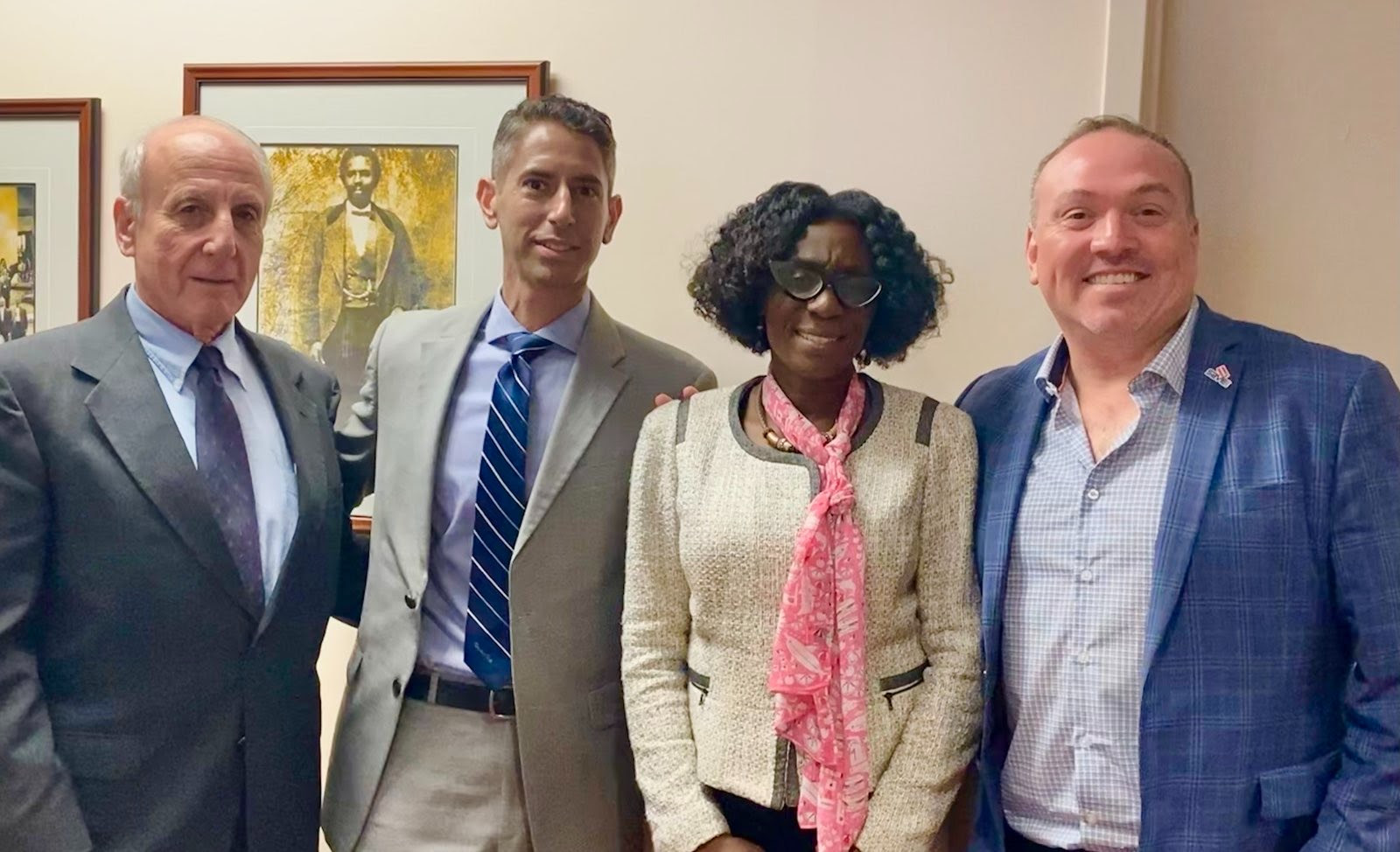 How you can get involved: HB 659 still has to pass two other House Committee stops before getting a vote on the floor. Click here for the Justice Appropriations Subcommittee and here for the Judiciary Committee to send a message in support of HB 659.
The Permitless Carry Bill (SB 150/HB 543)
What you need to know: This bill would eliminate criminal background checks and training requirements to obtain a permit to carry a concealed handgun, making it far easier for Floridians to secretly carry a weapon in public. In the midst of a gun violence epidemic that disproportionately affects minorities, including the LGBTQ community, the Florida GOP wants to make it EASIER to get a gun, while simultaneously making it more difficult to buy books for classrooms, get life-saving medical care, access reproductive healthcare, and more.
HB 543 passed the full House of Representatives last Friday, March 24th with a vote of 81-36. SB 150 was heard for final consideration on the Senate Floor on Thursday and passed with a vote of 27-15.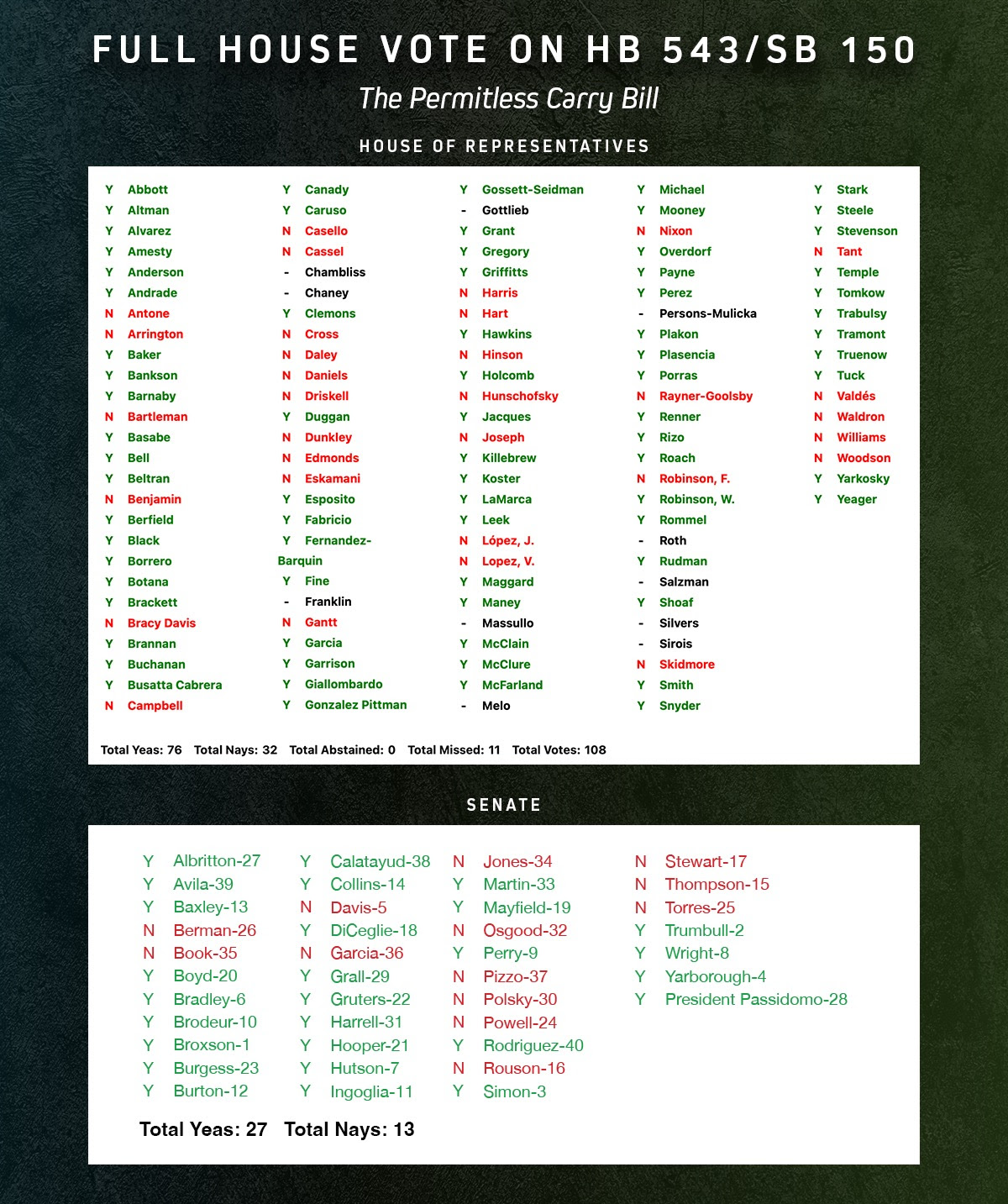 *Sen. Ileana Garcia (R-Miami) was the only Republican to vote against SB 150
How you can get involved: Unfortunately, despite 77% of Floridians in OPPOSITION to permitless carry, the bills have now passed the Florida House and Senate and are heading to the Governor's Desk.
The Anti-Drag Bill (HB 1423/ SB 1438)
What you need to know: Florida law already prohibits exposing minors to shows considered sexually explicit or harmful, but this discriminatory and unnecessary bill expands state law to include vague language that can be used to attack our drag community. It gives state agencies the power to politically target, fine, and shut down LGBTQ-friendly businesses and it revokes a parent's right to determine what art and entertainment content is appropriate for their own family. The bill is so extreme that it threatens misdemeanor charges and jail time for anyone who admits a minor to certain drag shows.
SB 1438, the Senate version of this bill, advanced through its final committee stop yesterday after being voted favorably out of the Rules Committee.

*Rosaline Osgood (D-Tamarac) was the only Democrat to vote in favor of SB 1438.
src="/sites/default/files/patc%20week%204%20resistance%20report/shevspeech.jpg" />
How you can get involved: SB 1438 will now head to the Senate floor for a full vote. Send a message to Senators and let them know to VOTE NO on SB 1438.
DeSantis' allies are moving these extreme bills through the legislature at an unusually-fast pace only to help the governor score political points that help his presidential campaign.
In fact, their far-right agenda is so extreme that it's garnering national attention, but our movement in opposition to their agenda is getting attention too!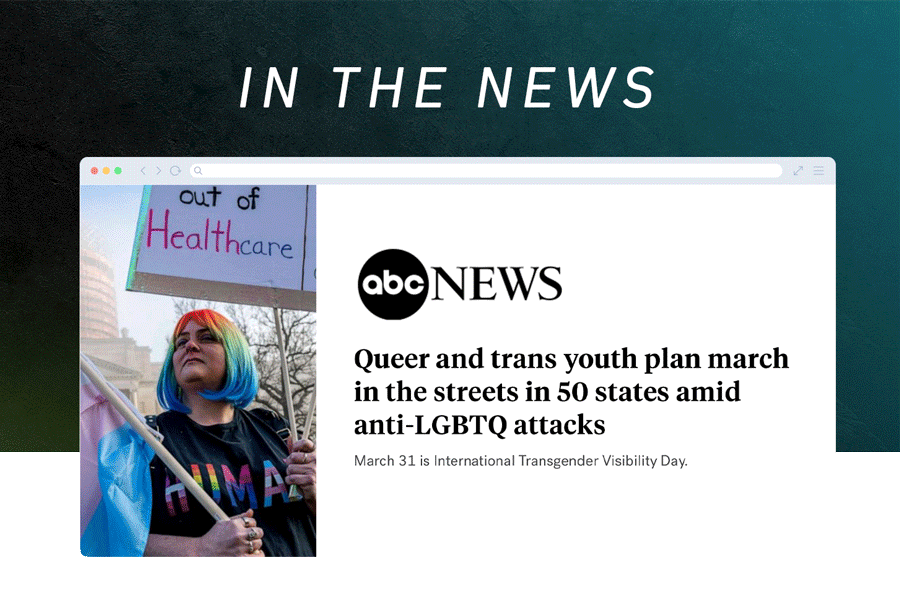 Together, we're going to keep up the fight every day until the end of this legislative session. We are the resistance, and we can make a difference.
In addition to our work in Tallahassee, students and community leaders are hosting rallies throughout the state opposing DeSantis' fascist agenda and speaking out against his Slate of Hate. This includes a massive student and youth-led "March for Queer And Trans Youth Autonomy" on Friday, March 31 — the International Transgender Day of Visibility. We're keeping track of upcoming rallies — find one near you!

Throughout the rest of session, we're going to be continuing our Pride at the Capitol campaign in-person in Tallahassee, hosting virtual events, and using our social media to post updates, call out Florida lawmakers, and more. 
Make sure you're following us on  Twitter, Facebook, Instagram, and TikTok for the latest updates. And sign up to be a part of our Pride at the Capitol campaign by clicking here.