FAIRNESS PREVAILS IN ATLANTIC BEACH
FAIRNESS PREVAILS IN ATLANTIC BEACH:
ANTI-EQUALITY ACTIVISTS FAIL TO COLLECT SIGNATURES TO PUT EQUALITY TO A VOTE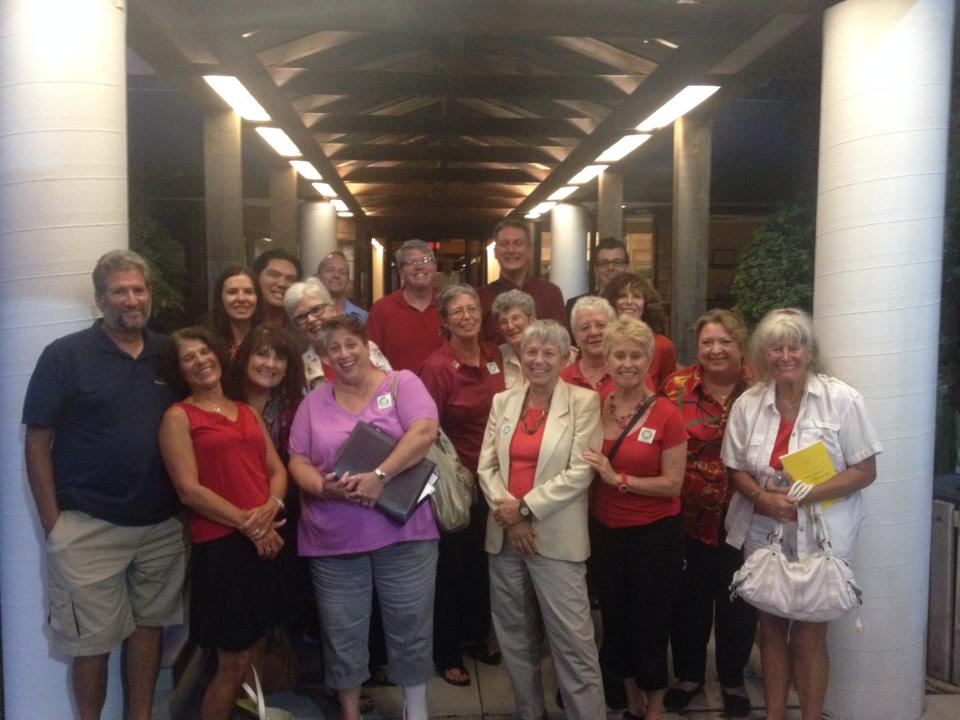 When the Atlantic Beach commission passed an ordinance banning discrimination against lesbian, gay, bisexual and transgender (LGBT) people on August 11, there was a small but vocal contingent who swore that the people would want to have it put to a vote.
They were wrong.
These opponents of the ordinance needed to collect just 2,305 signatures – 25% of Atlantic Beach registered voters – by September 2nd in order to put the matter on the November ballot. They failed to reach that goal, and now Atlantic Beach remains among the thousands of communities throughout the nation that prohibit discrimination against LGBT people.
"We applaud the residents of Atlantic Beach for standing up for fairness and equality and for refusing to cave to those who seek to diminish the value of LGBT friends and neighbors," said Jessica Osborn, Statewide Field Manager for Equality Florida. "Atlantic Beach joins the nearly seven million Floridians who live in a community with protections based on sexual orientation and gender identity or expression."
For nearly a year, Osborn, along with volunteers and local partners at the Jacksonville Coalition for Equality, had worked to build support for the ordinance. They attended commission meetings, met with commissioners and helped to educate the community as well as the commissioners about the vital importance of enacting legislation that treats all people with fairness and dignity.
The ordinance, which passed unanimously, mandates equal treatment in workplace, housing and public accommodation. "No one should be fired, denied housing or refused a bank loan simply because of who he or she loves," added Osborn.
Atlantic Beach was the first city on the First Coast to pass an anti-discrimination bill for LGBT people. Neptune Beach enacted a similarly worded bill in June, but that protection only applies to city employees.