NEWS RELEASE: The high cost of discrimination for Florida businesses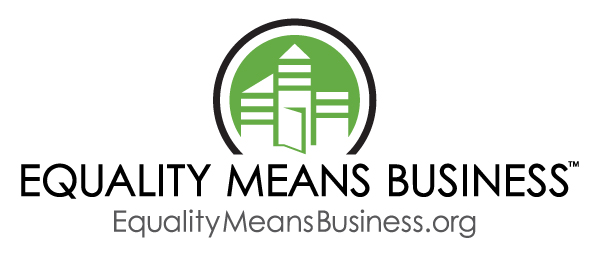 Discrimination Costs Florida Businesses $362-Million a Year
New report makes the economic case for nondiscrimination protections
Discrimination against lesbian, gay, bisexual, and transgender (LGBT) employees in Florida costs employers more than $362-million a year, according to a new report released today by Equality Means Business, a coalition of major employers in the state.
The report, which includes interviews with several top executives from nationally recognized businesses based in Florida, links business leaders' concerns over the state's ability to compete with hard dollar losses in productivity and employee turnover.
Other key findings include: ​
Business executives cite Florida's reputation as hostile to diversity among their chief challenges in attracting and retaining talent.

More than 60 percent of LGB employees, and more than 80 percent of transgender employees, in Florida have experienced discrimination in the workplace.

Top executives recognize that the top talent among the Millennial generation values diversity and inclusion - making nondiscrimination protections a must-have.
"We've long said that discrimination takes a toll on our economy, and we now know that price tag is more than $362-million a year. That's millions of dollars lost because LGBT Floridians can still be subjected to discrimination and harassment in the workplace," said Nadine Smith, co-founder and CEO of Equality Florida, which convened the Equality Means Business coalition.
"It is clearly in the state's interests to provide equal protection for all employees against discrimination. It would help Florida transform its reputation into a more welcoming place for LGBT people, and it will allow the businesses based here to prosper by improving employee productivity, curbing turnover, and addressing current disadvantages in the recruitment of top talent."
Many of the executives interviewed for the report felt that their businesses actually suffered from Florida's reputation for being hostile to certain populations such as LGBT people. From the report: "On one account, a company headquartered in a major metropolitan area in Florida with global logistics operations out of another noted that their largest competitor (based in California) had raised questions about 'how good your talent could actually be' because they are living and working in Florida 'where basic human protections are either not provided or fought against.' "
Executives participating in the research noted that they see nondiscrimination protections as common sense and non-negotiable. They also identified nondiscrimination protections as critical to attracting and retaining the most talented employees among the millennial generation: "As a broad group, younger workers (including those who do not identify as LGBT) present as more attuned to and adamant for social justice and fairness. The executives suggest that Millennials are flocking to workplaces where they believe their values are reflected, and suggest they want a company culture that 'treats all people fairly.' " ​
The full report is available online at eqfl.org/emb/economic_impact_study.
Equality Means Business is a project of Equality Florida & the Equality Florida Institute. We are the largest civil rights organization in Florida dedicated to ending discrimination based on sexual orientation and gender identity.