Equality Florida to Honor Agriculture Commissioner Nikki Fried with "Voice for Equality" Award at Annual Gala: Saturday, Nov. 9
FT. LAUDERDALE, FL - Equality Florida Institute will present its highest honor, The Voice for Equality Award to Florida Commissioner of Agriculture Nikki Fried at the 17th Annual Equality Florida Broward Gala on Saturday, November 9th at The Westin Fort Lauderdale Beach Resort in Fort Lauderdale.
The Voice for Equality award is bestowed annually on an individual who, with courage, passion, and unwavering commitment move us closer to full equality. Recent past recipients include Congressman Ted Deutch, Greg Louganis, Martina Navratilova, Jim Obergefell, and Jazz Jennings.
South Florida native and Fort Lauderdale resident, Nikki Fried, is "The change you want to see." She ran for Florida Agriculture Commissioner in 2016 after witnessing legislative leaders stonewall the implementation of legalizing medical marijuana, the ballot amendment which 72% of voters supported. Nikki immediately proved herself an ally to the LGBTQ community, having quickly revised The Department of Agriculture's workplace policy, adding protections from discrimination based upon sexual orientation and gender identity.
"In the history of our state, no cabinet-level official was ever willing to officially implement protections for LGBTQ employees. Commissioner Fried did the right thing and should be applauded," said State Representative Carlos Guillermo Smith.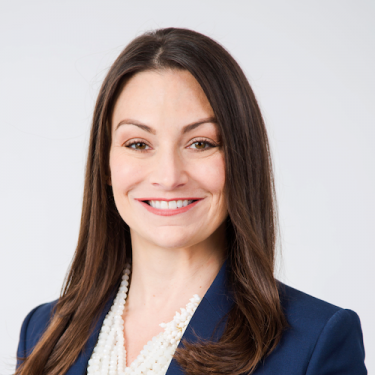 Nikki is passionate about issues related to HIV/AIDS, speaking out about the need to increase funding for HIV education and services. She also created the position of LGBTQ Consumer Advocate, to which she appointed Broward resident Nik Harris. The move is aimed at raising awareness of opportunities within the agriculture industry and helping address discrimination and fraud targeted at the LGBTQ community.
"Fried has sent a strong message that Florida is open to all – that every consumer, resident, and visitor should be treated fairly, regardless of sexual orientation or gender identity," stated Equality Florida Executive Director Nadine Smith. "We are thrilled to present Commissioner Fried with our highest honor at Equality Florida's Broward Gala."
A highlight of the gala will be the annual State of the State address by Equality Florida's co-founder and CEO, Nadine Smith. The evening will be emceed by NBC 6 celebrity host, Roxanne (Roxy) Vargas, a favorite of the LGBTQ community. Sumptuous culinary delicacies, delicious cocktails, a live auction featuring a fabulous 14-day China River cruise donated by Whisper Travel and a specially commissioned painting, "Equality," by Susan Clifton, a silent auction, musical entertainment by jazz artist Ashley Pezzotti and dancing with DJ Karin Ward, ensure a truly memorable and fun evening for all.
The annual event, presented by PNC Bank for the sixth consecutive year, attracts more than 500 community, business, political and student leaders. The Gala takes place on Saturday, November 9th from 6:30-10:00 pm in The Las Olas Ballroom at The Westin Fort Lauderdale Beach Resort, 321 Fort Lauderdale Beach Blvd. For sponsorship and volunteer opportunities, contact Row Iliescu at [email protected] or 305-335-2102. Tickets are $175 in advance ($200 at the door) and available at: equalityflorida.org/browardgala