UPDATE: Equality Means Business
Equality Means Business
Written By: Mike Reedy, Business Outreach Manager
As we move into 2016 and are one step closer to a statewide non-discrimination bill being heard in Tallahassee, Equality Florida has been all over the state making the case for business equality.
Just this month, Equality Florida held Equality Means Business luncheons in Seminole and Miami-Dade County where the business community, both large and small, came together to hear how diversity and inclusion directly impacts the region's economic competitiveness. Speakers representing Equality Florida, Florida Blue, PNC Bank, and TechData took to the stage to highlight why equality means business and the positive impact it has on a company's bottom line.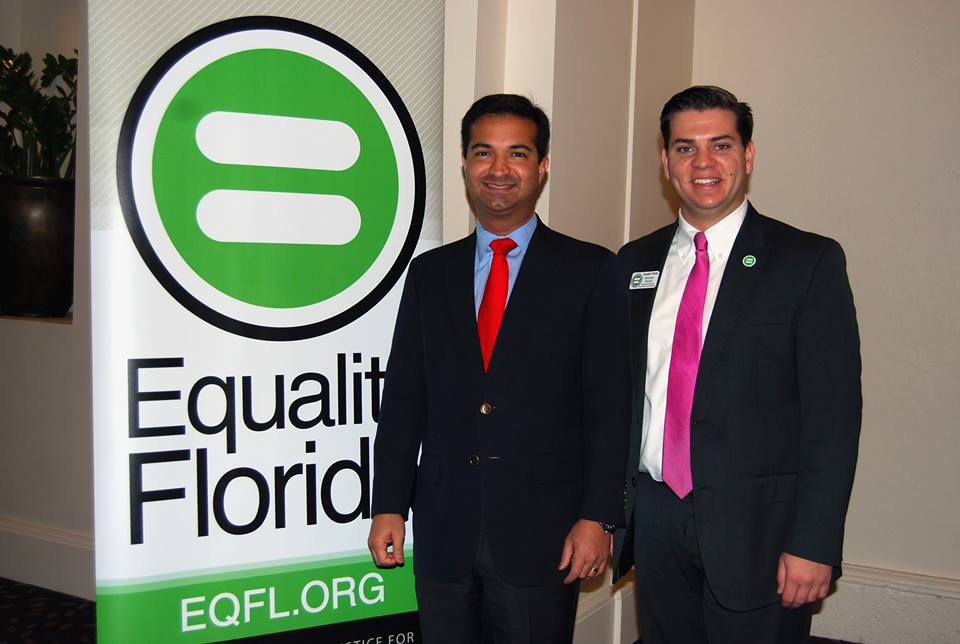 To see more pictures of the Miami luncheon click here.
Whether it is the $884 BILLION buying power of the LGBT community or the cost-savings associated with preventative care, employers give an insight into why 91% of Fortune 500 companies already have non-discrimination policies and why your company should follow suit- it's not just the right thing to do, it's the smart thing to do.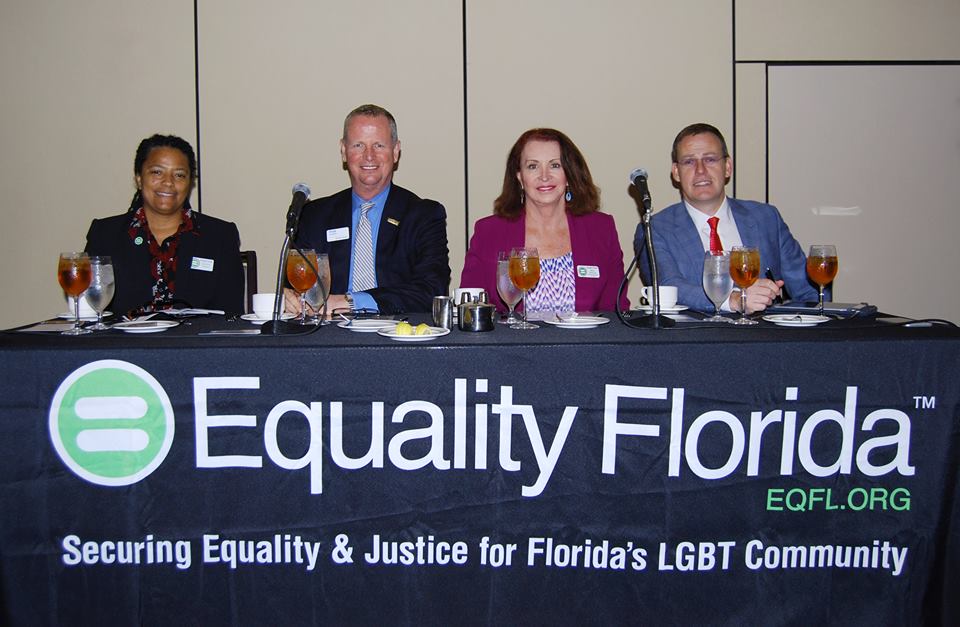 Join us on December 10th as we host our last Equality Means Business Luncheon for the year at Orlando's Leu Gardens. Equality Florida is partnering with MBA Orlando and the Florida Diversity Council to host a discussion on how Florida's top companies are leading the pack in a national and global economy where diversity is a competitive advantage. Equality Florida's Nadine Smith, Gina Duncan, and Disney's Gina Barnhill will participate in our panel discussion.
Equality Means Business was formed in 2010 to spotlight major employers in Florida that have adopted comprehensive non-discrimination policies and have demonstrated their commitment to valuing and pro-actively including all employees. Members of the Equality Means Business Advisory Board include: Florida Blue, Haskell, Darden Restaurants, Sodexo, Wells Fargo, UNF, Ernst & Young, PNC Bank, Akerman, TechData, JetBlue Airways, Tropicana, Royal Caribbean, Winn Dixie, CSX, and Disney to name a few.
For more information about Equality Means Business or our Orlando Luncheon, please contact Mike Reedy at (813) 508-8499 or [email protected]