Anti-LGBTQ Bill Moves Forward Despite Opposition From Floridians
TALLAHASSEE — Today Florida Legislators advanced a bill which would have dangerous effects on local LGBTQ nondiscrimination protections in employment across the state. Despite strong opposition from Equality Florida and advocates, the Florida House Subcommittee on Local, Federal, and Veterans Affairs voted 10-5 on a party line to move State Representative Bob Rommel's HB 305 to its final committee. As filed, the bill would roll back local LGBTQ protections that currently cover nearly 60% of the state's population.
Equality Florida's Senior Political Director Joe Saunders released the following statement:
"Blocking local governments from providing employment protections for LGBTQ Floridians is dangerous, destructive and wrong - especially if the Florida Legislature refuses to replace them with statewide protections. Year after year, the legislature tries to roll back local protections for the LGBTQ community despite warnings of the devastating impact legislation like HB 305 can have on our state. When states repeal local protections, whether intentionally or by design, it sparks an economic backlash. Similar "preemption" bills have cost states like Georgia, Texas, and, most notably, North Carolina hundreds of millions of dollars in economic backlash and have inflicted lasting damage to the states' tourism industries.
Lawmakers should oppose HB 305 and instead pass the broadly supported, bipartisan-led Florida Competitive Workforce Act to establish statewide nondiscrimination protections. This is one of the most co-sponsored bills year after year. It is time for leadership to bring this legislation to the floor and for the Governor to sign it into law. Everyone should be able to earn a living, including the LGBTQ community."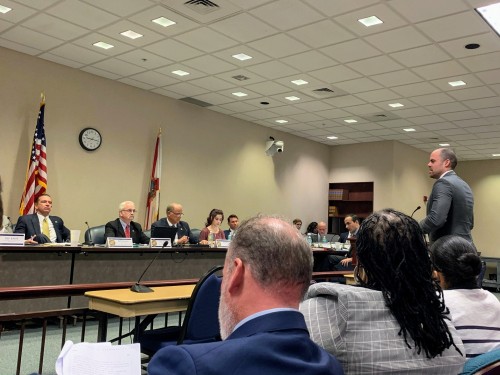 ###
Equality Florida is the largest civil rights organization dedicated to securing full equality for Florida's LGBTQ community. Through education, grassroots organizing, coalition building, and lobbying, we are changing Florida so that no one suffers harassment or discrimination on the basis of their sexual orientation or gender identity. www.equalityflorida.org