Selisse Berry - St. Petersburg
Selisse Berry - St. Petersburg,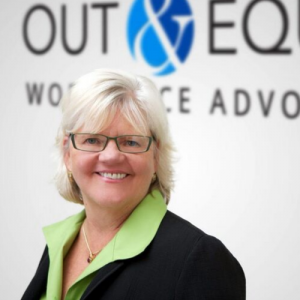 Selisse is the Founder of Out & Equal Workplace Advocates, the world's largest non-governmental organization specifically dedicated to creating safe and equitable workplaces for lesbian, gay, bisexual and transgender people. She is currently a consultant bringing years of experience in workplace equality, strategic planning and non-profit management to aid organizations and companies internationally.
For over 20 years as Out & Equal's CEO, Selisse built the global LGBTQ workplace equality movement by creating a network of multi-national companies and governments to work toward LGBT education, empowerment, and visibility. When Selisse started Out & Equal, only 3% of Fortune 500 companies had LGBT protections. Through the work empowered by her vision and leadership, nearly ALL companies now protect their LGBTQ employees. In the past 20 years, Out & Equal has impacted more than 50 million people in over 60 countries and Selisse has brought the promise of equality to employees from every part of the globe.
Selisse was awarded the Outstanding Hero Congressional Recognition from Congresswoman Nancy Pelosi; the Parks Award in Rome, Italy; the Bonham Center Award in Toronto, Canada and has been awarded with honors from universities, corporations, media institutions, and legislators around the world. She was also awarded the Legacy Leadership Award from the San Francisco Business Times, now named the Selisse Berry Leadership Award. Selisse is the editor of Out & Equal at Work: From Closet to Corner Office, an anthology of personal stories of executive trailblazers who have transformed the workplace for LGBT people.
She has a master's degree in education from the University of Texas and a Master of Divinity degree in theology from San Francisco Theological Seminary.
Selisse serves on several non-profit boards focused on LGBTQ justice and equality. She recently joined the statewide board of Equality Florida, as well as Center Link, the umbrella organization for LGBTQ community centers in the United States. Selisse is passionate about International LGBTQ issues and keynotes conferences and events around the globe. She is a board member of Safe Place International, an organization that provides support for LGBTQ refugees in Greece and other parts of the world. She is an avid traveler and currently lives in St Petersburg, Florida.