Jarred Wilson, Sarasota/Tampa Development Officer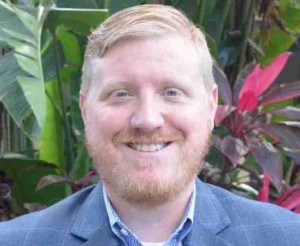 Jarred Wilson is Equality Florida's Sarasota & Tampa Development Officer. Jarred holds a master's degree in information studies from The University of Texas at Austin, where he focused on records management and the long-term preservation of digital assets in cultural institutions.
He previously served as a registrar at The John and Mable Ringling Museum of Art where he oversaw the Museum's collections database, providing training and conducting maintenance, all in support of a collection of over 50,000 objects. Jarred is a lifelong Florida resident and volunteers for community organizations such as Planned Parenthood of Southwest and Central Florida and the Hermitage Artist Retreat.