Dan VanTice - Jacksonville/St. Johns
Dan VanTice - Jacksonville/St. Johns,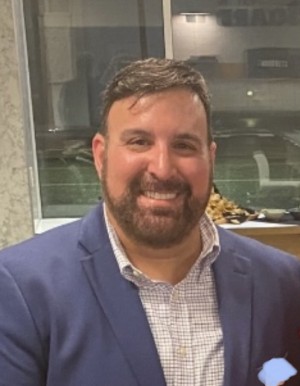 Dan lives in Jacksonville with his husband of over 15 years, Brent, and their two 7-year-old boys, Xander and Walker.  While living in Washington D.C., Dan's passion for politics was ignited, particularly with regards to LGBTQ rights.  He became involved, as a volunteer, with the Human Rights Campaign where he participated in various aspects of activities in the DC area including the National Dinner.  Dan has spent time lobbying in Washington DC, on Capitol Hill, for LGBTQ rights and has met with various organizations to discuss diversity and inclusion in the workplace including such organizations as the IMF, WWF, State Department, George Washington University, Georgetown University, and the World Bank, among others.
Dan has been involved with Equality Florida's work in Jacksonville, serving as Chair and Co-Chair of the Jacksonville Gala, hosting various events with his husband Brent, including Equality Connections, Council Mixers, and Committee meetings.  Dan has met with local politicians, small business owners, influential religious leaders, and corporate leaders in an effort to gain support and the eventual passage of the Human Rights Ordinance in Jacksonville.  Dan has been interviewed by local news agencies in Jacksonville to discuss LGBTQ rights.
Dan is an active member of his firm's Equality GT business resource group.  Dan's firm recently scored 100% on the HRC Corporate Equality Index and has joined the Equality Means Business Advisory Board for Equality Florida.