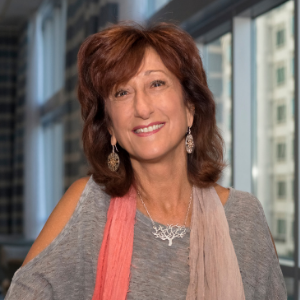 De Palazzo, Safe Schools Director
De Palazzo brings a passionate spirit and a solid depth and breadth of school-based knowledge to her role as Equality Florida's new statewide Safe School Director, serving for over 25 years as a classroom teacher, Broward School District LGBTQ Coordinator, national LGBTQ consultant and anti-bias trainer. De helped build exemplary programs and practices in Broward Schools that are considered a national model for school districts looking for guidance.
De has served as a member of the GLSEN National Board of Directors, and founded GLSEN Fort Lauderdale. She has been a nationally certified anti-bias trainer for GLSEN and the Anti-Defamation League, as well as the Human Rights Campaign's Welcoming Schools K-5 Project, a comprehensive approach to improving school climate in elementary school environments. De co-initiated "Courageous Conversations about Race," a race and equity-based initiative in Broward County Public Schools and is a national adjunct trainer for "Future Work Institute" a diversity and inclusion workplace consulting organization.
De holds dual masters degrees in education and conflict resolution. She is respected for her ability to connect easily with school officials and teachers and to create spaces that allow for open, safe dialogue among participants.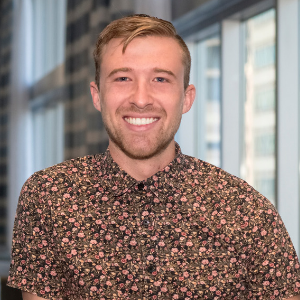 Ian Siljestrom, Central Florida Safe and Healthy Schools Coordinator
Ian Siljestrom is the Central Florida Safe and Healthy Schools Coordinator for Equality Florida. He is responsible for fighting the extensive risk factors, which disproportionately affect our LGBTQ youth in school including: bullying, homelessness, suicide, and HIV transmission. He will be working directly with school districts to assist in the implementation of professional development and comprehensive best practices to ensure the empowerment of all students' identities.
Previous to joining Equality Florida, Ian worked directly with senior leadership in Duval County Public Schools to create an in-depth training for teachers and administrators to ensure they had all the tools and knowledge needed to support their LGBTQ youth. Ian also taught for several years in a Title 1 elementary school in Jacksonville, Florida as a 5th grade science teacher. In his classroom, he was dedicated to creating an inclusive environment for all students, while practicing culturally responsive pedagogy. These efforts resulted in Ian eventually becoming grade level chairperson and co-chair on the school's STEAM committee. He is also a Teach for America alumnus, Halverson Fellow, and has worked closely with local LGBTQ focused agencies.
Ian is a graduate of the University of Florida where he received a Bachelors of Science in Sustainability and the Built Environment, with a minor in Urban Planning and Landscape Architecture.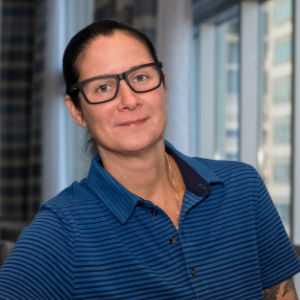 Esmé ("Ez") Rodríguez, Pinellas Safe And Healthy Schools Coordinator
Ez is a transplant to Florida after 18 years in beautiful and snowy Minneapolis, MN. They are committed to working with administrators, teachers, parents, and school board members to ensure the creation of safe and healthy school environments in which LGBTQ+ and all students can thrive and strive to reach their full potential as whole, authentic individuals.
Esmé is a non-binary, Latinx educator, activist, and artist. Prior to working with Equality Florida, Esmé was the Statewide School Equity Director for OutFront Minnesota. Esmé also taught Gender Studies and Latin American Literature at the university level for 12 years and tours national colleges with their "Gender Show and Tell Program," which engages in intersectional discussions surrounding the performance of diverse gender identities and gender expressions from non-binary cultural perspectives.
Esmé has a Master's Degree from Boston College and studied their PhD at the University of Minnesota, Minneapolis. Much of their professional and creative work exhibits themes of transgender and gender diverse identities, the deconstructions of femininities and masculinities, and the creation of possibility spaces through engaging in work that promotes intersectional justice and community building. Esmé's personal and professional goals are to form coalitions and relationships, which aid in the breakdown of systems which create and maintain oppression, violence, and inequality.
One of Esmé's most exciting opportunities was being chosen to be a featured artist at The Walker Art Center (MN) in 2008 in conjunction with the International Touring FRIDA Kahlo Exhibit. Esmé also enjoys vegetarian sushi, downhill skiing, NFL, and college football.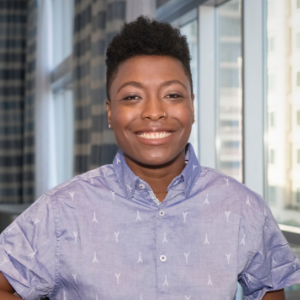 Tiffany Richards, South Florida Safe and Healthy Schools Coordinator
Tiffany Richards is the South Florida Safe and Healthy Schools Coordinator with Equality Florida. In this role, Tiffany works directly with school districts, families, community organizations and other stakeholders to implement professional development trainings, best practices and programs that create safe and inclusive learning environments for all students, especially LGBTQ+ youth.
She is a firm believer in the power of education and engagement to foster understanding and change. She comes to Equality Florida with over six years of training and advocacy experience in the US and abroad, including coordinating and facilitating programs and events on issues of equity, diversity, inclusion, and organizational change. Most recently, as a Fulbright Scholar in the Republic of Moldova, she worked closely with the Roma National Centre, using education and outreach to bring awareness to issues faced by the Roma community. She also delivered presentations throughout the country highlighting structural barriers to Roma accessing education in Moldova, meeting with teachers and students to tackle misconceptions and discuss solutions to creating a more inclusive learning environment.
Prior to this, Tiffany was a Program Manager at Service Employees International Union (SEIU) on the Organizational Equity team, which was tasked with developing and implementing professional development trainings for staff on cultural competency and combatting structural barriers to equity for women, people of color, and people who identify as LGBTQ. They contributed to the strategic initiatives on gender and racial equity that help set benchmarks for the union and established new metrics to evaluate diversity and inclusion in organizational culture and behavior. While at SEIU, she was also co-chair of the LGBTQ staff group and delivered workshops on labor, equity, and LGBTQ issues at national conferences like Creating Change.
Tiffany is a graduate of the University of Florida and holds an International Masters from the University of Glasgow. She lives with her wife, Manon, in the greater Fort Lauderdale area.