Ian Siljestrom, Safe Schools Associate Director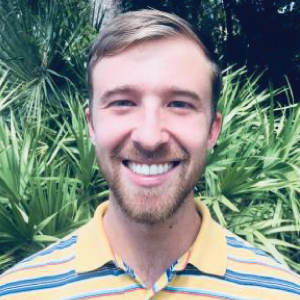 Ian Siljestrom is the Safe and Healthy Schools Associate Director for Equality Florida. He is responsible for fighting the extensive risk factors, which disproportionately affect our LGBTQ youth in school including: bullying, homelessness, suicide, and HIV transmission. He will be working directly with school districts to assist in the implementation of professional development and comprehensive best practices to ensure the empowerment of all students' identities.
Previous to joining Equality Florida, Ian worked directly with senior leadership in Duval County Public Schools to create an in-depth training for teachers and administrators to ensure they had all the tools and knowledge needed to support their LGBTQ youth. Ian also taught for several years in a Title 1 elementary school in Jacksonville, Florida as a 5th grade science teacher. In his classroom, he was dedicated to creating an inclusive environment for all students, while practicing culturally responsive pedagogy. These efforts resulted in Ian eventually becoming grade level chairperson and co-chair on the school's STEAM committee. He is also a Teach for America alumnus, Halverson Fellow, and has worked closely with local LGBTQ focused agencies.
Ian is a graduate of the University of Florida where he received a Bachelors of Science in Sustainability and the Built Environment, with a minor in Urban Planning and Landscape Architecture.