Equality Florida Canvasses at VegFest in Jacksonville!
EQFL canvasses at VegFest in Jacksonville!
Written By: Elizabeth Van Arsdale, Field Intern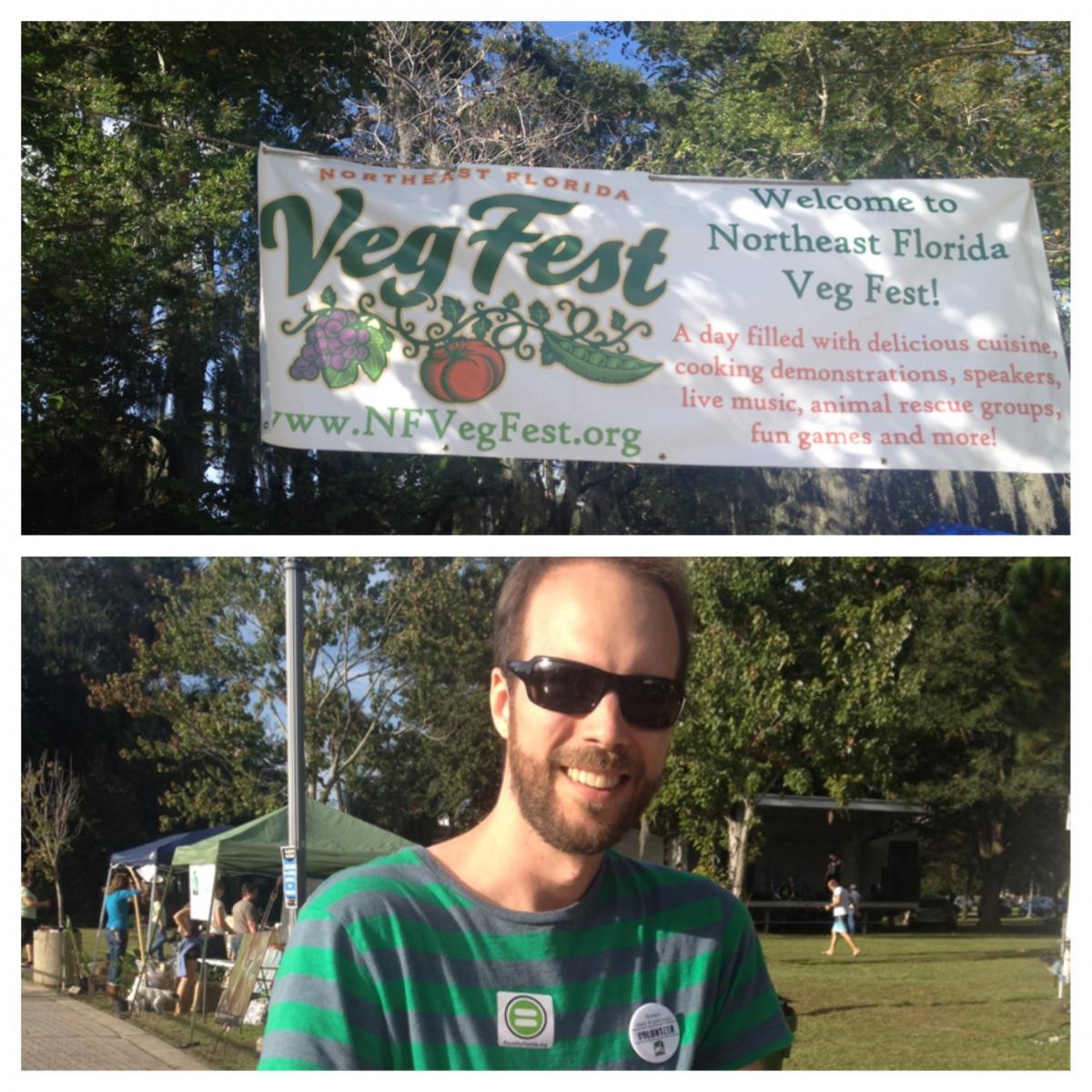 On Saturday, November 9
th
, I had the opportunity to go to the VegFest event at Riverside Park in Jacksonville. Once I arrived, I was amazed at all the happy and helpful people that greeted me as they set up their booths ranging from vegan snacks, organic beer and veggie wraps for people to try as they walked around the park. Our volunteers and I were informing event attendees about the status of the HRO in Jacksonville and having them sign the pledge supporting protections for sexual orientation and gender identity or expression in the worplace, housing and public accomodations. I was joined by Dan and Cecelia, who were amazing volunteers from the Jacksonville community that I greatly appreciated. As the afternoon went on and the crowd dwindled, I was able to have a few meaningful discussions about equality and LGBT issues. I loved the opportunity to hear about their causes (whether it be organic health or ending animal captivity) and was grateful for the chance to share information with them about Equality Florida's campaign as well. All in all, I had a wonderful time at the VegFest, collecting 110 signatures and helping to spread the message of equality that supports the LGBT community in the Jacksonville area.