Tiffany Richards, South Florida Safe and Healthy Schools Coordinator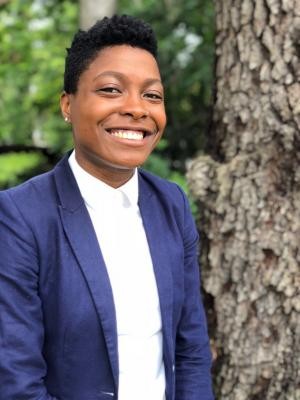 Tiffany Richards is a Field Organizer, based out of Wilton Manors. In this role, Tiffany supports Equality Florida's efforts to mobilize grassroots advocacy on behalf of federal, state and local LGBTQ legislative priorities, coordinating education and outreach programs to engage supporters. She will also increase Equality Florida's visibility and presence across south Florida.
Tiffany is a firm believer in the power of education and engagement to foster understanding and change. She comes to Equality Florida with over six years of advocacy and outreach experience in the US and abroad, including coordinating and facilitating workshops, seminars, and public events on issues of equity, diversity and inclusion. Most recently, as a Fulbright Scholar in the Republic of Moldova, she worked closely with the Roma National Centre, using education and outreach to bring awareness to issues faced by the Roma community.
Prior to this, Tiffany was a Program Manager at Service Employees International Union (SEIU) on the Organizational Equity team, which was tasked with developing and implementing educational trainings for staff on combating structural barriers to equity for women, people of color, and people who identify as LGBTQ. While at SEIU, she was also co-chair of the LGBTQ staff group, which oversaw the organization's Annual Pride reception and coordinated SEIU's presence at Capital Pride in Washington, DC. Tiffany also delivered workshops on labor and LGBTQ issues at national conferences like Creating Change.
Tiffany is a graduate of the University of Florida and holds an International Masters from the University of Glasgow. She lives with her wife, Manon, in the greater Fort Lauderdale area.