Michael Farmer, Statewide Deputy Director of Development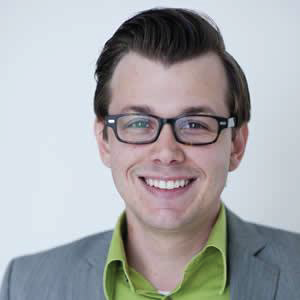 Michael Farmer began his advocacy at the age of 17, when he and a group of his friends started a Gay-Straight Alliance (GSA) at Apopka High School in a conservative part of Central Florida. While he was a student at the Valencia College, Michael served at the Valencia College Campus Organizer for the Fairness For All Families Campaign (FFAF), a campaign to defeat a constitutional amendment to ban marriage equality and civil unions in Florida. Michael went on to serve as the Orlando Area Field Organizer for FFAF.
Michael joined the staff of Equality Florida (EQFL) in 2009 as the organization's Safe Schools Policy and GSA Network Coordinator. As Equality Florida's GSA Network Coordinator, Michael trained hundreds of students and teachers across the state on best practices for making schools safe for LGBT youth.
From 2010 to 2012, Michael served as EQFL's Statewide Field Coordinator. In this role, Michael helped to increase Equality Florida's pro-equality voter file by more than 20,000 voters. Additionally, he raised Equality Florida's profile at community events and mobilized Equality Florida members and pro-equality voters to deliver victories for pro-equality and openly LGBT candidates all over Florida.
In 2013, Michael moved into the role of Statewide Field Director. As Statewide Field Director, Michael led EQFL's field staff on programs related to voter education, identification, and mobilization, and built EQFL's member engagement.
Currently, Michael serves as Equality Florida's Director of Development for Central and North Florida where he leads EQFL's development programs and staff in Orlando, Sarasota, Jacksonville and Tallahassee. Since 2012 Michael and his teams across the state have raised over one million dollars for LGBT equality in Florida.
In 2012 Michael was nominated as one of The Advocate's "40 under 40" activists in the nation, and he was recently recognized by Congressman Alan Grayson as one of the top 50 LGBT leaders in Florida and honored by having his accomplishments read into the Congressional Record. Michael regularly represents Equality Florida's initiatives and programs on local TV and print media.
Michael is a graduate of the University of Central Florida and holds a bachelors degree in Political Science with a concentration on American Politics and Public Policy.