My day as an EQFL Lobbyist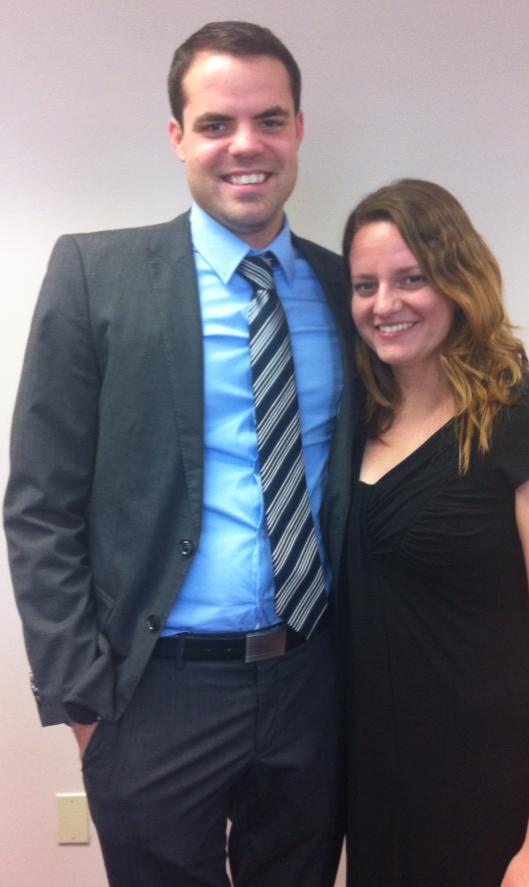 On a whim I headed to Tallahassee this week with Equality Florida's Public Policy Director, Mallory, to talk to state lawmakers about our upcoming legislation and priorities. I've never been the capitol (I avoid all things Seminole, being a Gator and all) and I was really excited to learn about Florida politics and what exactly the whole mystery of the state legislature was really like.
The day didn't disappoint. Right away, as Mallory and I entered into the capitol building, two press conferences rang in the main lobby as representatives and senators bustled to their offices. I took a mental panorama of the room with its impressive marble and inspiring quotes as Mallory explained how everything works.
After about 15 minutes of explaining and walking, we settled down in a conference room to prepare for the day's meetings. While getting ready, I overheard a representative talking about his district in Osceola County, where I'm from. Being the nerd that I am popped my head in and proudly exclaimed "I'm from there!" and, to my surprise, the Representative continued to talk to me about our city for about 10 minutes. Now, I've been to D.C. and seen the federal Congress, I've watched session and bumped into representatives and senators in elevators; but, what really pleasantly, shocked me about this first encounter was the accessibility of the state legislature. It all seemed kind of mystical and secretive until I was walking the halls and sitting across from them in their offices, talking sincerely about our bills.
Speaking of our bills, equality is coming to Florida and it's heading here fast. Meeting after meeting (with both Democrats and Republicans) we were greeted with support for our mission with candid responses regarding equal rights for our community. Now, having spoken on the phone with one representative who didn't even know what LGBT stood for, I was delighted to witness the overarching support in Tallahassee, so much so that Mallory and I did a little dance inside the elevators towards the end of our day.
With all of this, the true highlight of my was finally sitting down with Representative Saunders. In high school I was lucky enough to have Joe Saunders' partner as my drama teacher for 3 years. Joe came and supported all of our events and endeavors, and he truly became a part of our drama troupe. In the capitol, Mallory and I made one last stop at Representative Saunder's office (after trying to catch a second with him all day) before heading back to Gainesville. Seeing him in this setting, all suited up, and talking eloquently about Florida's policies, really inspired me. Sometimes the state legislature feels so mysterious and disconnected. Like some enigma we just aren't allowed to know about. But, seeing Joe and chatting with him about equality made me realize two things. First, they really are reachable and available; we just need to start talking. And second, politics aren't just for the pompous, the snotty, the rich, or whomever we think. The legislature is exciting and accessible to all Floridians. Anyone, given the right motivations, can be a part and make a difference. Most importantly though, this year more than ever, both sides are supporting our initiatives in surprising ways. We all need to propel that motivation!
I invite you to do what I did and come to Tallahassee. Join us for Lobby Days on March 11 & 12 and help us bring equality to Florida! Click here to RSVP for Lobby Days. Hopefully, I'll see you there.