Michelle Adams-Manning, North Florida Development Officer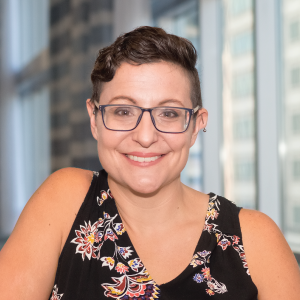 Michelle is the Development Officer for North Florida which encompasses Jacksonville, Gainesville and Tallahassee.  She has been living in the Jacksonville area since 2011, originally coming from Michigan leaving the snow and cold behind.
Michelle's career has been in higher education, specifically working within Student Affairs and addressing the needs of college students.  Most recently coming from the University of North Florida where she worked with students who lived in the residence halls.  At UNF, she quickly became involved with the LGBT Center on campus, becoming a mentor for LGBT students, working to create a preferred name policy on campus which would allow trans* students to use a preferred name rather than their birth name in the university system.  Additionally, Michelle got her feel for development by helping with the UNF's LGBT Center's annual Building Bridges Fundraising event.  It was through these activities that Michelle felt her passion shifting towards advocating for LGBT people in the greater Florida community.  Michelle still loves education though, as she pursues her doctorate in educational leadership at the University of North Florida.