Jacksonville Jazz Fest Brings New Light to HRO Support
Written by Morgan Baker, Media Intern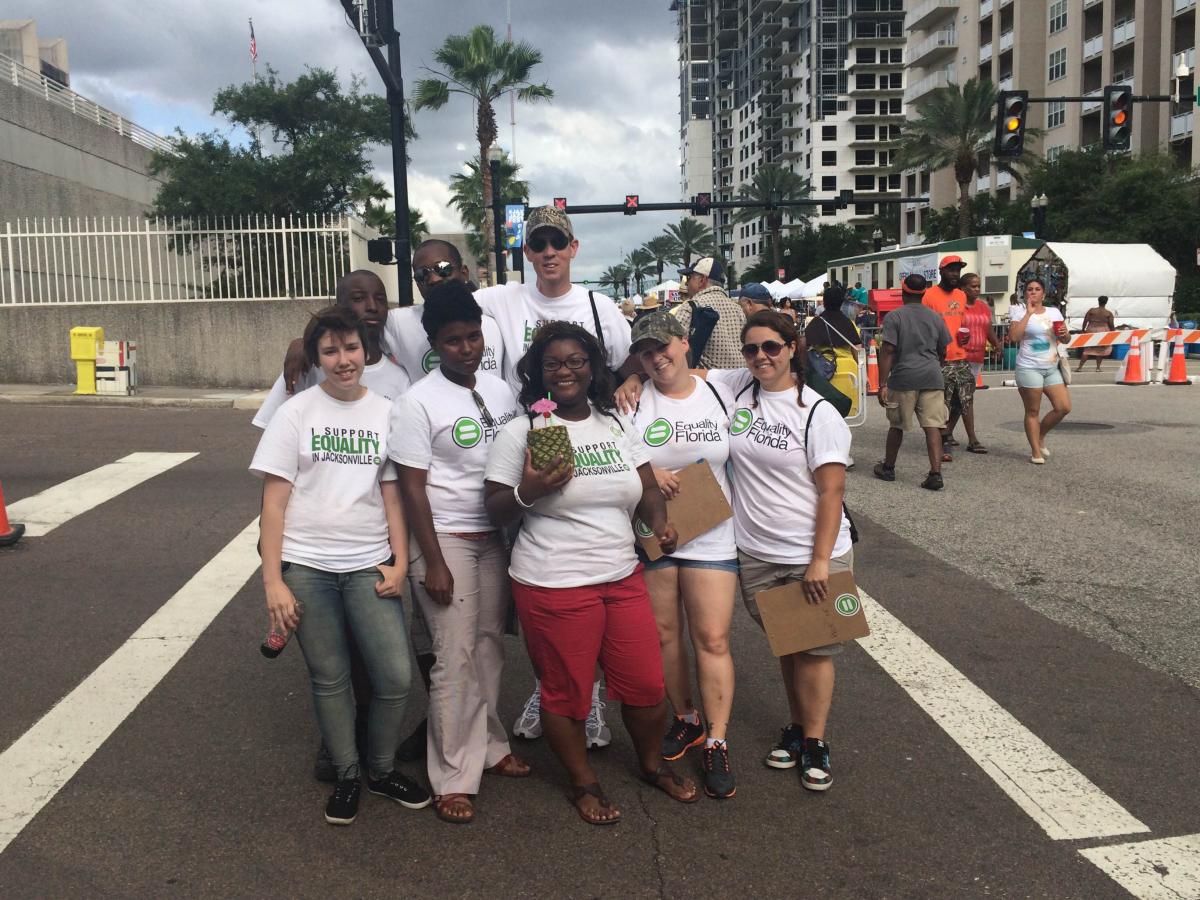 The Jacksonville Jazz Festival brought a lot of foot traffic to the city. Our ten person canvassing team hit the crowds to educate and gain support.
Most of the people that we encountered were supporters visiting from out of town, offering shock upon learning that Jacksonville is the last major city in Florida lacking an all-inclusive human rights ordinance. As far as residents were concerned, most had already signed the pledge and become fully aware of the issue during the municipal election.
This was the first canvass event held after the successful May 19th election, meaning we had new insight to offer. People were fully on board to support the HRO as we anticipate the hopeful soon date when it will become a subject of attention for the city council. The council reconvenes on July 1st, with our 10 supporters in attendance.
While we wait for news on the subject, we are taking advantage of the time- visiting as many of Jacksonville's far reaching corners to find support for LGBT equality. Embarking on this new stage on the journey for equality will utilize a much more targeted approach. Jazz Fest allowed our team to gauge where we are at in getting widespread local support. We know that we need to continue approaching a more diverse space in order to fully gain support throughout the large city. With no time to waste, the Jacksonville team continues to put in full effort to help pass that HRO!