Fausto Cardenas, Field Organizer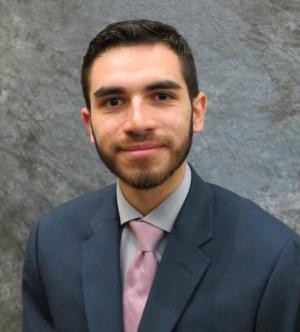 Fausto Cardenas (pronouns they/them/their) is Equality Florida's Field Organizer, working to coordinate Equality Florida's outreach programs, Pride Parades, and mobilize Equality Florida members and engage voters in pivotal electoral campaigns and legislative priorities.
Fausto brings extensive leadership abilities to the role as they have been a well-known activist within their time at the University of Central Florida. Fausto has worked to uplift the voices of the LGBTQ+ community at UCF by founding the only current LGBTQ+ student organization on campus, the Pride Student Association. They have also served as the Pride Director at UCF, bringing inclusivity, awareness, and celebration of LGBTQ+ identities to the UCF community. They also have strong ties within the Greater Orlando community's LGBTQ+ movement, as they have acted as both a volunteer and liaison for various nonprofits, like The Center and Zebra Coalition.
Fausto also possesses a strong political background as they have interned with the Trevor Project in Washington D.C. in government affairs. They have assisted the organization in monitoring and advocating for federal legislation that impacts LGBTQ+ youth and mental health disparities within the community. Additionally, Fausto has worked on various statewide campaigns, such as gubernatorial races and house races, as well as federal elections. Before joining the Equality Florida staff, Fausto worked as a congressional intern with U.S. Congresswoman Stephanie Murphy's district office.
Fausto graduated from the University of Central Florida with two bachelor's degrees in Political Science and Sociology. They work and base their work from the Orlando area.