Central FL: Register with the Orange County/Orlando Domestic Partner Registry @ Orlando Pride!
Attention Greater Orlando: Help grow the Orange County Domestic Partner Registry (DPR)! 
Equality Florida and the Orlando Anti-Discrimination Ordinance Committee (OADO), will be working with Orange County Comptroller Martha Haynie, to make it easy for any couple, gay or straight, to register their domestic partnership in Orlando/Orange County at this Saturday's Come Out with Pride celebration! 
Representatives will be stationed at the Equality Florida booth from 12 noon until 6pm to provide the necessary forms, and will notarize applications for free.  We will accept the county license fee of $18.50 (exact cash, check or money order), and will deliver the forms and fees to the County Comptroller's Office at no additional charge.  (The County will mail ID cards to the couple's home address.)  Comptroller Haynie's public support helped facilitated the passage of the Orange County DPR and her office implements the DPR. Comptroller Haynie will receive Equality Florida's "Voice For Equality" award this year at our 2012 Greater Orlando Gala and she will ride as the Guest of Honor on the OADO float in the 4pm parade.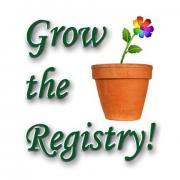 By registering with Orlando/Orange County DPR, couples and their families obtain 7 important legal protections, including hospital & jail visitation, emergency notification, and medical & funeral decision-making.  The DPR assures same-sex couples that their relationships will be recognized and respected during emergencies and crises at hospitals, nursing homes, jails and funeral homes within Orlando or Orange County.  
It doesn't matter if you are a resident or a visitor, or even if your same-sex relationship is legally recognized anywhere else in the nation or world as a partnership, union or marriage.  In Florida, those relationships simply don't count because our state offers no recognition of or legal protections to same-sex couples.  Only local ordinances, like the DPR, offer limited protections to our families. 
Equality Florida, OADO & Comptroller Haynie encourage all couples to protect their relationships this Saturday, and help grow the registry!