A weekend at Spacecoast Pride!
Written by Hilary Biedul - Volunteer at Space Coast Pride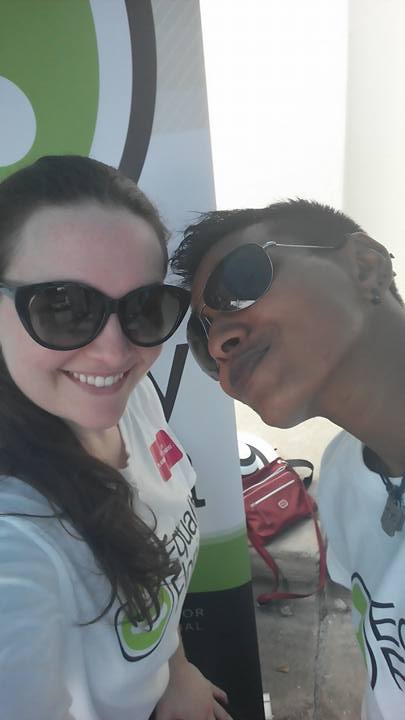 I volunteered for Equality Florida at the 2015 Space Coast Pride in Brevard County. Being a self-described introvert, I thought it was going to be difficult to talk with strangers and actually having the nerve to do so would be non-existent. I quickly realized that when I'm passionate about something, the nervousness drifts away and is replaced with confidence, something I rarely have.
Having been to many pride events and drag shows throughout the years, this is the first time that I wanted to be a part of the community that has made me feel welcome. Made me feel like myself, with no judgment. Made countless others feel like they belong. While Brevard isn't exactly known for their thriving gay scene, Pride brings us out…and proud. It's a small community but with big voices. And one of those voices was mine!
I worked with Equality Florida specifically to collect pledges to pass the Competitive Workforce Act. This would ensure that no one can be fired from their jobs based on sexual orientation. Everyone that I approached was willing and eager to sign. It's Pride after all, and almost everyone is happy and wants to make sure that everyone has equal rights. I guess this was the perfect environment for my first time volunteering.
I don't have a horror story. In fact, I have loving parents and a supportive boyfriend. My friends are amazing and I'm so thankful for all of them. However, I realize that this isn't the case for everyone. I've been on the sidelines for years, watching as people young and old fight for equality. I felt like this year was my time to help. I really felt like I was important and that I was making a difference. So in a way, this year's Pride was my coming out in more ways than one.