Barbara Signer - Ft. Lauderdale
Barbara Signer - Ft. Lauderdale,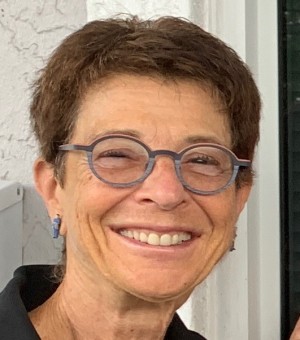 Barbara was a professor at St. John's University in Queens, NY for 22 years and retired in 2011. Since moving to Fort Lauderdale with her wife Fran Epstein, Barbara and Fran have been actively supporting Equality Florida as co-chairs of the Broward Gala as well as Steering and Host Committee Members. They have also participated in Equality Florida Lobby Days in Tallahassee, a very rewarding experience. Barbara has also been actively involved in the work of Our Fund, chairing the iGive Grant Revision Sub-Committee and serving on numerous grant review panels. In addition, Barbara serves as a reviewer for The Point Foundation's Graduate Scholarships/Fellowship Program. Barbara is also one of the founding members of The Galt Mile LGBT Community that promotes social events at neighborhood LGBT friendly venues, with a membership of over 500 neighbors.
Barbara has been a Member of The Fort Lauderdale Education Advisory Board, Mentor in The Take Stock in Children Broward High School Student Program, Reading Pal for Broward County Schools and Mathematics Tutor for Students Beyond High School Age to Earn their GED in Project Boost – Hands on Broward.
The most rewarding aspect of Barbara's involvement in the causes she cares about is that in addition to making a contribution, she has met many wonderful people she now counts as friends.