The Origins of TransAction Florida
The Origins of TransAction Florida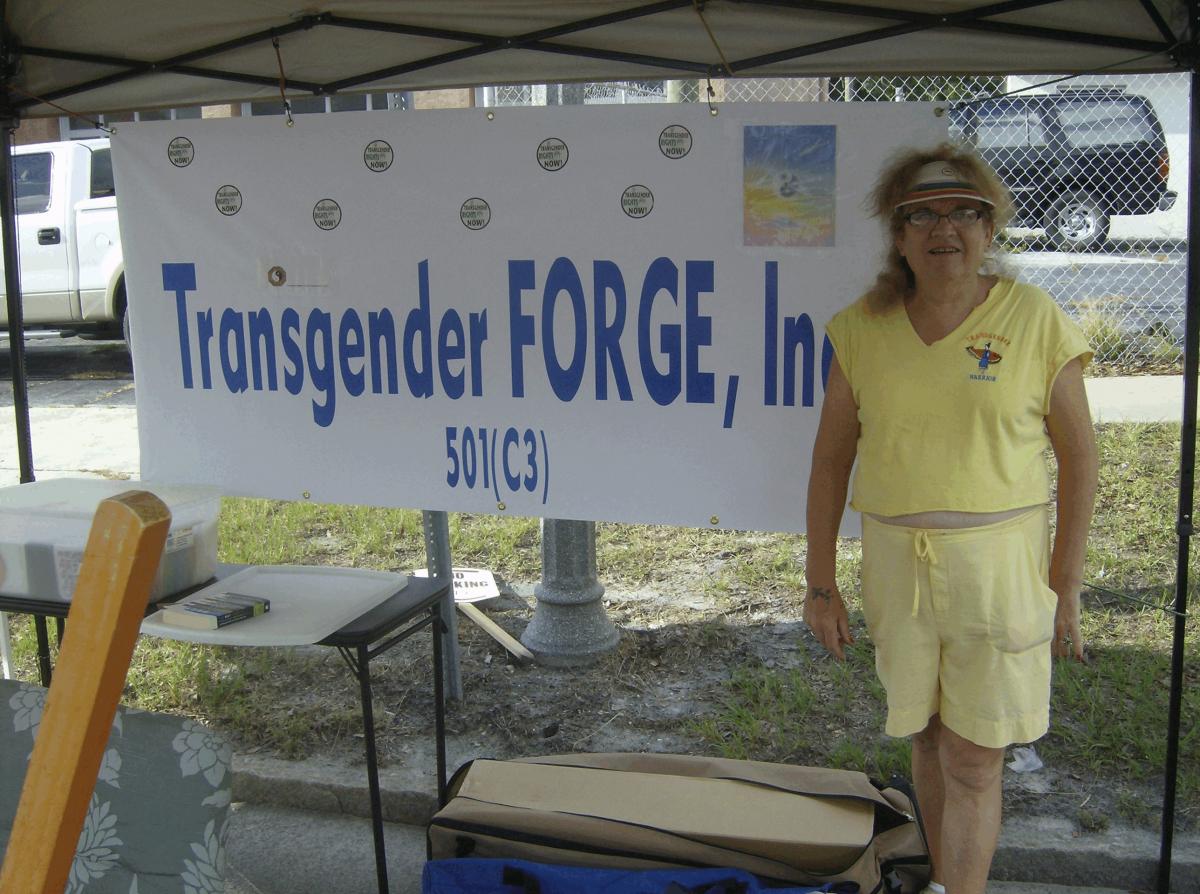 A brief History of FORGE (the Florida Gender Equality Project)
By: Janice Josephine Carney
"Back in 2001, I moved to the Tampa Bay area after having completed my transition from John Joseph to Janice Josephine. My original dream was to go where no one knew of my past and start a new life. Going "stealth" as Janice Josephine.
Within a few short weeks of moving into my new place in Seminole, Florida, I realized that the Michael Kantraras transgender discrimination court case that was all over local TV, social media, was being held in nearby Clearwater. Around this same time, I also joined the Unitarian Universalists Church of Clearwater. The church had a bulletin board with information on LGB issues but nothing about transgender issues. I quickly knew that I could not hide from who I was, and I soon became involved in many transgender causes.
In 2002, I met Nadine Smith and Jessica Archer at the Equality Florida office in Tampa. Jessica was working with EQFL by way of a grant on transgender issues. She had a dream of creating a non- profit she would call FORGE, The Florida Gender Equality project.
The grant funding ran out and Jessica ended up moving out of state. I carried on her work with Equality Florida as a volunteer. Armed with my degree from U Mass in law studies and working with Equality Florida's attorney, Karen Doering, FORGE quickly became a 501(c3) nonprofit. We had to take the name Transgender FORGE because there was an existing non-profit named Forge in Wisconsin. I was the founding/ executive director from 2003 to 2008 until I moved back up north, and Michael Trey Keeffe was then elected by the board as the new executive director and remained in that position until 2014.
In those early years, Transgender FORGE fought hard for Trans Equality but victories where slim. Society was just beginning to embrace the gay and lesbian movement, but there was little understanding of transgender issues and gaining ground for transgender rights was difficult. But, the foundation had been laid and the ground work was set for Trans-Florida and now TransAction Florida, and the victories that would soon follow. Dr. Kathleen Farrell was on the original board and a great asset in my days with Transgender FORGE. Also, Rikki Liff, who worked for West Care in St. Petersburg was also a great help in those early days. Most of all, as now, Equality Florida was our biggest supporter."
 
---

Equality Florida was FORGE's biggest supporter and remains committed to transgender protections, rights and ultimately, full equality. With the creation of TransAction Florida's Statewide Advisory Board, a wider scope of transgender issues can be addressed and greater resources can be devoted to bringing transgender equality to Florida.
We thank Janice and all of the brave pioneers who fought for, and continue to advocate for transgender rights and protections. We are proud to be passed the torch in this fight for transgender equality.