Newscaster Michael Putney will be honored at Equality Florida's Miami Gala
Three key Miami-Dade players who helped bring marriage equality to Florida will be honored at Equality Florida's annual Miami Gala on Sunday, March 15th.
Michael Putney, ABC Local 10's Senior Political Reporter and host of This Week in South Florida, will receive the Voice For Equality Award for his stirring reporting and editorials that gave a human face to couples yearning to marry.
The ACLU of Florida and the National Center for Lesbian Rights, which each filed successful lawsuits in state and federal courts to end Florida's discriminatory marriage ban, will also receive Voice For Equality awards.
The award is Equality Florida's highest honor, given annually to a person or group who has shown courage, passion and support for the cause of LGBT equality.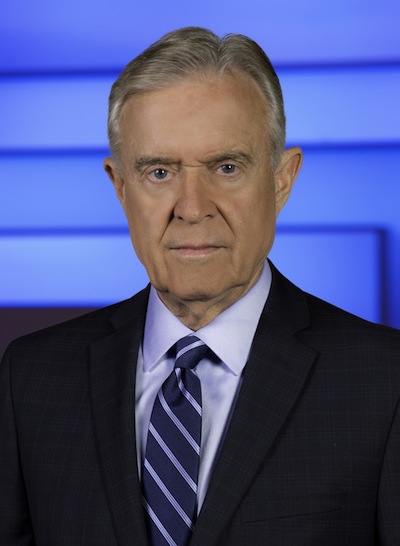 Michael Putney has been an essential part of South Florida's television landscape for nearly 35 years, most of them at ABC Local 10, which he joined in 1989. Early in life he was a graduate student in English literature, then an arts reporter in Washington D.C. Now he's an acknowledged expert on just about anything newsworthy in Miami-Dade. He is best known, perhaps, for his determination not to let politicians off the hook. In October, for example, he said it was "appalling" that Gov. Rick Scott would not take responsibility for defending Florida's same-sex marriage ban.
When the Supreme Court ruled favorably, but not completely, in favor of same-sex couples in 2013, Putney said to his audience:
"Why shouldn't people of the same sex be able to marry if they choose to? Who does it hurt if they do? What irreparable harm is done to society? I would say none."
Plain words, and true.
The National Center for Lesbian Rights and The ACLU of Florida, based in Miami, each played pivotal roles in the coordinated lawsuits that finally brought the freedom to marry to Florida.
The NCLR joined Equality Florida and its legal team from Carlton Fields Jorden Burt to file the first lawsuit challenging Florida's 2008 ban on marriage for same-sex couples. The suit was filed in Miami-Dade state court on behalf of six South Florida couples. Other suits soon followed around the state, including one in a north Florida federal court filed by the ACLU and the Miami-based equal rights organization SAVE. All the groups and their lawyers talked regularly to share legal strategies.
This past January 5, Miami-Dade Circuit Judge Sarah Zabel lifted the stay on her ruling that affirmed same-sex couples' freedom to marry. Within two hours, Judge Zabel married two of the NCLR/Equality Florida couples, making them the first to be married in Florida.
The next day, when a stay was lifted in the ACLU / SAVE case, marriage equality became the law throughout Florida.
Both victories demonstrated the value of education, sound legal strategy, and cooperation among groups fighting the same cause. Equality Florida is proud to honor our fellow organizations.
This year's Gala returns to the Pérez Art Museum Miami, at 1103 Biscayne Boulevard. From 6:30 to 8:30 p.m., guests will enjoy hors d'oeuvres, cocktails and musical entertainment by DJ Karin Ward. WLRN radio personality Wanda Myles will serve as emcee.
In Miami and cities around the state, Equality Florida's galas bring together leaders and activists from government, business and the community. With 31 local and statewide corporate sponsors, as well as 58 individual sponsors, the Miami Gala will be a celebration of Equality Florida's achievements over the past year, and a rallying point for what still lies ahead.
Tickets are $150, available at www.eqfl.org/miamigala or 813-870-3735.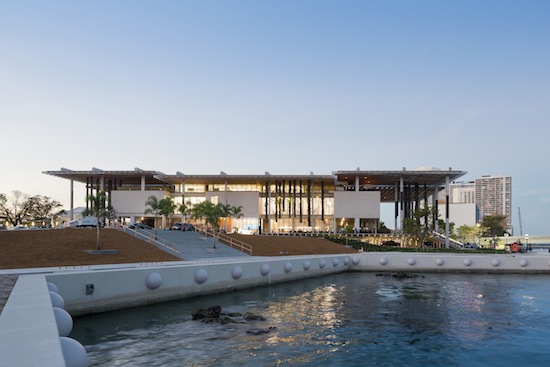 (Photo credit: Iwan Baan)